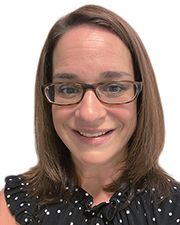 What is the best advice you have received, and who was it from? "Everyone is replaceable, and don't remain stagnant. Continue to grow and learn, and make yourself more marketable." I received this advice 20 years ago from my account manager at a large mutual fund company in Boston and it stuck with me.
What recent project or transaction are you most proud of? I'm proud of the Waters Corp. project in Taunton, MA because it's the very first project that I was involved in from start to finish. I was involved in every aspect of this project from the time we were awarded the job, during production, and until the job was done. I learned a lot about commercial roofing as well as how to successfully run a project of this size, which took two years to complete.
What honor, achievement or recognition means the most to you and why? My greatest honor and achievement is being a mother to my three children because I am able to guide them into adulthood. I enjoy teaching them lessons that I have learned both personally and professionally.