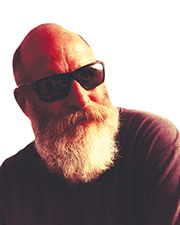 What aspects of working from home have you enjoyed most? It's actually been really nice interacting over Zoom with clients who are also working from the more causal home environment versus a polished corporate setting. It's a reminder that we are all in this thing together, trying to balance work and home life. There's something about having your dog refuse to stop barking during an important meeting that forces you to put your guard down and be more real.
What was your greatest professional accomplishment or most notable project,
deal, or transaction in 2020? It was tremendously rewarding to be able to help our clients adapt to an utterly new set of circumstances due to Covid. We had an opportunity to demonstrate our genuine commitment to our clients, to show how nimble and creative we can be when responding to unforeseen challenges and to actually turn a serious threat into an opportunity for growth and improvement.