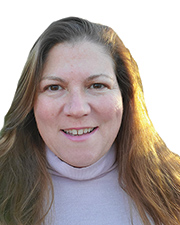 What was the most difficult part of working during the pandemic of 2020? The general uncertainty of the climate, combined with stories of personal loss or illness and small businesses that truly struggled with the sudden evaporation of work.
What aspects of working from home have you enjoyed most? I've enjoyed the flexibility as well as the lack of commute! Also, it's been much easier to take a break and get out for some fresh air when needed, which has definitely been helpful!
What was your greatest professional accomplishment or most notable project, deal, or transaction in 2020? We made a conscious decision to make sure our clients and our colleagues heard more from us in 2020, so we've been much more frequent in our communications. We focus much of our message on sharing the good news and positive undertakings of many of the people in our community. It's been great to see so many people really think creatively to problem-solve and make things better. Our clients do great things, and it brings us great joy to be able to share these pieces of positivity with a much wider audience!