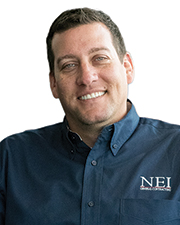 Who or what inspires you? At an early age, I was told by one person, "do something right, or don't do it at all." That person was my father. He implanted in me the motivation and determination to perform my job, each and every day, the best that I can, and do it right. This lesson, though learned young, continues to fuel me each day.
How do you keep your team motivated despite conflicts and obstacles? Communication is paramount. Establishing open lines of communication at the onset of a project across the team is vital and relieves most of the stress with conflicts arise. Establishing milestones along the path of the project preserves forward facing, rather than looking behind.
What advice can you offer to someone who is interested in a career in your industry? Touch all aspects of the industry, wear multiple hats until your most comfortable in one…but never throw away the others.