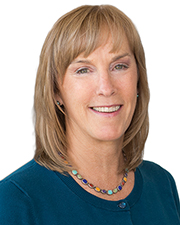 What are you most looking forward to post-pandemic? Like many, I look most forward to hugging the people I love.
Why should women consider a career in the A/E/C industry? It's never boring! No two projects are the same. Each new project brings the opportunity to be challenged, inspired, and creative. At Bohler, I've had the opportunity to impact a variety of different types of projects from community parks to resort-style amenities spaces for multifamily complexes.
Starting out in the A/E/C business, who or what empowered you? In my first job out of college, I worked for a difficult manager who didn't value my insight. I learned not to take it too hard, but more importantly, not to stop offering my expertise. That early experience helped me navigate through 30+ years in a male-dominated industry. Now, at Bohler, I proudly participate in the Women's Professional Network which is a group of strong and supportive women (and men!) who are empowered to create positive change.