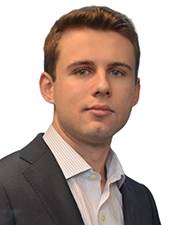 What recent project, transaction or accomplishment are you most proud of? While I am proud of all properties we have acquired, The Lynn Portfolio, a 56-unit mixed-use portfolio in Lynn, particularly stands out to me. This acquisition is our largest to date, and has presented a significant opportunity for us to implement a capital upgrade and utility efficiency plan to realize the portfolio's full potential. When we put the portfolio under contract in September 2021, it was less than 80% occupied, uniquely allowing us to place a significant number of high-quality tenants within the first few months of ownership. I believe, as we stabilize this project, we will be able to scale significantly and acquire even larger assets.
What led you to your current profession? I have always enjoyed the idea of being an entrepreneur, which would allow me to tackle unique challenges on a day-to-day basis. Zanzibar Capital was founded in 2018 when my co-founder, Nitzan Mokady, and I acquired a small duplex, while we were still students at Northeastern. After renovating and stabilizing a few smaller projects, we decided to scale our business and primarily focus on mid-market multifamily deals in the Greater Boston area. This shift provides us greater scale and operational efficiency for all future projects we plan to acquire.
What are the top 3 items on your bucket list?
Learn another language
Drive across the country
Improve my tennis game
What are you doing when you aren't working? In my free time, I enjoy spending time with my family, traveling, and cooking.