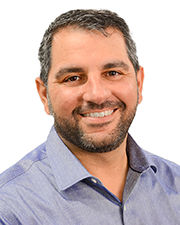 What recent project, transaction or accomplishment are you most proud of? I am most proud of Callahan's project at Revolution Labs in Lexington, specifically the open and collaborative environment amongst the project team. Our team started working on pre-construction through COVID and hit the ground running last year. Despite numerous supply chain issues, we have an open line of communication with the ownership group, subcontractor design team and our team to help mitigate and find the best solution. The overall success of the project has been the first priority for all parties, and it shows as the owner has already leased the entire building and able to start tenant fit-ups early.
What does it take to succeed in your specific industry? Empathy, communication skills and tough-mindedness. Empathy and communication are most important when it comes to building relationships, which is what this business is all about. You also must be singular in your mission and be willing to work around obstacles to meet goals.
What are the top 3 items on your bucket list?
Kentucky Derby
Visit every NHL arena with my family
Cross country RV trip
What are you doing when you aren't working? Usually watching my children play hockey. Traveling with my family