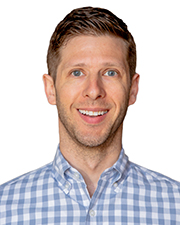 What recent project, transaction or accomplishment are you most proud of? The Parcel 12 air rights development has been a major part of my life for four years. This complex mixed-use project will feature an office and lab building, a hotel, a retail plaza, and major infrastructure improvements – all constructed over an active highway. We closed on the air rights agreements, financing, and anchor leases at the onset of the pandemic when uncertainty was at its peak. My team successfully negotiated final deal structures and secured commitments to allow this multi-layered project to progress. After years of engineering, permitting and construction, the future building is now taking shape.
What led you to your current profession? After two years living/working in South America, I became inspired by cities centered around plazas with large gathering spaces. I started asking, "How do these spaces get built?" Combining my background in both finance and urban planning, real estate development has since provided an opportunity to build modern infrastructure and create active spaces in urban settings. Development requires consensus-building through community and public processes, solving puzzles to create financially feasible projects, and raising capital with complicated structures. Thankfully I had mentors who encouraged me to tackle complex, multi-faceted projects and to find ways to make city life ever more engaging.
What are the top 3 items on your bucket list?
Paraglide across the Alps,
Build a project in South America,
Make the Camino de Santiago pilgrimage
What are you doing when you aren't working? Playing guitar with my son