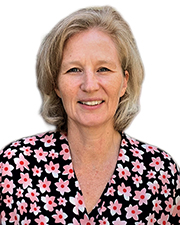 What was your greatest professional achievement or most notable project in the last 12 months? The most notable professional achievement this year was being named the director of engineering for Merrill Engineers and Land Surveyors. I am looking forward to this opportunity to learn and grow with the Merrill team.
What tips or advice would you offer to other women who are considering entering the construction industry? Throughout my career in engineering, I have been fortunate to learn from some excellent mentors and coworkers. Surrounding yourself with knowledge is a great way to grow and challenge yourself. I would suggest finding a mentor/coworker who will encourage you to continue to learn and push you to reach or even exceed your goals.
When you're not busy, what is your go to book or podcast to help you unwind? My go to books are genealogy and historical mysteries.
Within your firm, who has helped you succeed within the industry? How have they helped you? Merrill provides a great team environment where we all support each other.