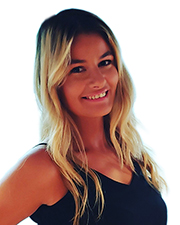 When you're not busy, what is your go to book or podcast to help you unwind? The podcasts I am currently into are: Crime Junkies and, for the working moms, Best of Both Worlds.
Starting out in the construction business, who or what empowered you? My husband is in the construction industry, and he thought I would love and find a lot of opportunities in this career. He was right!!
Within your firm, who has helped you succeed within the industry? How have they helped you? Everyone at my company has helped shape who I am today in some way! Our director of estimating, Grant Laliberte, has really shown me what is takes to be a successful construction professional. When I started working alongside Grant, I was the receptionist at SCIC. Through Grant, I learned so much, including: how to read plans, qualifying bids, fostering client & sub-contractors' relationships! Having someone like our controller, Pam Carew, who has been in the construction industry for 20 years, is such a blessing. They both have been and continue to provide me with a wealth of knowledge!
What tips or advice would you offer to other women who are considering entering the construction industry? Do it! Women deserve a seat at the table as well…At the end of the day, hard work and dedication are what matters!