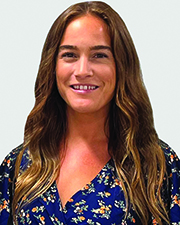 What advice would you offer to women getting into the CRE industry?
Don't think that it's just a male-dominated world, because there are a lot of really smart, talented women in the industry. I work with a great group of people, male and female, and I'm excited about the advancement opportunities that are available.
What trends will dominate your industry in the coming months?
We're hoping for the supply chain issues to finally be a distant memory. In our industry we've seen the use of electronic equipment on the roof to help simplify the asset management process, and I expect that trend to continue.