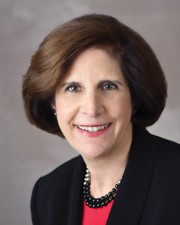 Likely to become effective September 17, the US Environmental Protection Agency (EPA) has revised the All Appropriate Inquiry Standard (AAI) for large tracts of forestland and rural property. Similar to the protocols in the ASTM E1527-13, the Standard Practice for Environmental Site Assessments: Phase I Environmental Site Assessment Process, complying with the standards in the ASTM E2247-16 protocol, can result in liability protection under the federal Comprehensive Environmental Response Compensation and Liability Act (CERCLA). The revisions for large tracts of forest and rural land allows for applicable parties to continue to obtain the innocent landowner defense, as well as qualifying for the protections as a bona fide prospective purchaser and contiguous property owner under CERCLA using either form of the protocols to conduct. The EPA recognizes both of these standards as complying with the AAI Rule.
Practitioners describe the difference between the revised and earlier version of the E2247 as more helpful when applying it to larger tracts of land, due to the elimination of the definition of a "120-acre or larger tract of land", allowing remote sensing data and aerial imagery to be used, which may result in a less costly due diligence process; and limiting the deadline for receipt of materials requested by the consultant to 20 calendar days.
Begun in January of 2002, these rules were a result of the Small Business Liability Relief and Brownfields Revitalization Act, which amended the existing CERCLA provisions to encourage redevelopment of contaminated properties by offering funding for assessment and clean-up of brownfields sites and providing liability protection for entities engaging in the due diligence protocol that complied with the AAI standards.
In Massachusetts, amendments to the Massachusetts Oil and Hazardous Material Release and Response Act, MGL c. 21E, in 1998 also instituted various liability protections and identified categories of entities which could reduce their liability by complying with certain provisions such as: the Eligible Person, the Eligible Tenant, Secured Lender, and Downgradient Property Status.
Recall the purpose of these due diligence assessments is three-fold: to identify any Recognized Environmental Conditions (RECs) at the property that would indicate a release or a threat of release of oil and/or hazardous material, to make "inquiry into the previous ownership and uses of the property consistent with good commercial or customary practice" as defined in CERCLA; and to seek liability protections. Given the increasing development of wind turbines, solar installations, golf courses, and casinos, the revised E2247-16 standard may become more utilized.
Susan Bernstein is an attorney at law, Needham, Mass.