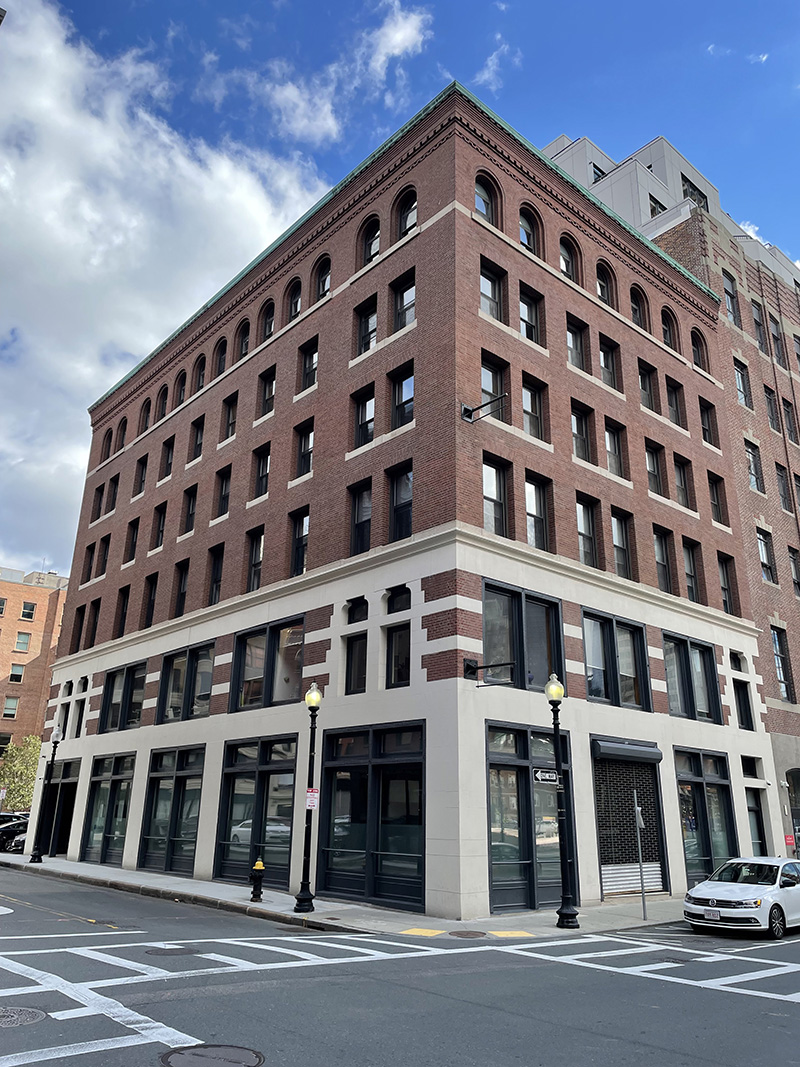 Boston, MA Abbot Building Restoration Company, Inc. completed a masonry repair project on a prominent six-story commercial building situated at the corner of Portland St. and Valenti Way in downtown. The brick and stone building façade had deteriorated over the years and was in significant need of repair.
Abbot secured the project via a referral from an engineering company with which they have a close mutual relationship.
The project was originally intended to begin in 2020 but was pushed back to the spring of 2021 due to the pandemic.
Prior to initiating repairs, Abbot erected pipe staging to access the work area starting on the Portland St. elevation and then extending to the Valenti Way elevation. After the staging was in place, Abbot performed the following repairs:
• Cut and pointed 100% of brick and stone joints;
• Caulked all windows;
• Patched any spalls in the stonework;
• Coated all of the stone on the bottom two floors;
• Scraped and painted all windows and trim;
• Repaired copper roof cap and replaced a section that had been displaced with matching patina copper.
A complex portion of the project was to replace a missing cast iron inlay between the windows at the bottom floor of the Valenti Way elevation with a fiberglass replica to match the aesthetics of the existing inlays.
Abbot provides a broad range of masonry construction services to public, institutional, and commercial clients, including condominiums, property management entities, and private residences. The firm also acts as a general contractor for a variety of masonry building construction projects.