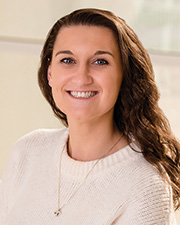 Pembroke, MA According to Acella Construction Corp., a leader in construction management throughout greater Boston, Jilliane Tripp has been promoted to estimating & marketing assistant.
In this new role, Tripp's responsibilities include analyzing blueprints, specifications, proposals, and other construction documents to assist project lead estimators. In addition, she is involved in the coordination of Acella Construction's social media and its branding campaign.
Tripp joined Acella Construction in February of 2020 as an administrative assistant.
"We're delighted to announce Jilliane's promotion to estimating & marketing assistant," said Ryan LaVangie, vice president of sales & marketing at Acella Construction. "Her outstanding time management skills, attention to detail and commitment to teamwork are of great value in her new post."