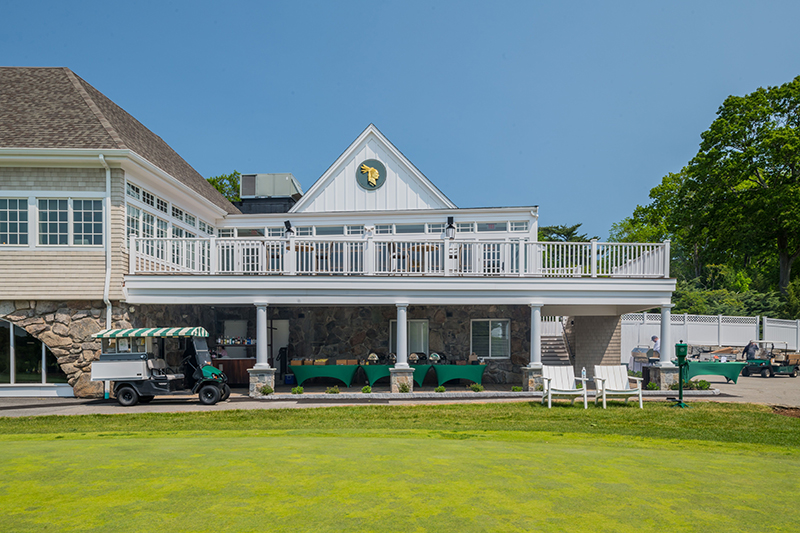 Milton, MA Acella Construction Corp. completed a $1.9 million renovation of the ballroom and foyer at Wollaston Golf Club, at 999 Randolph Ave.
With an eye toward expanding the facility's capability to host events, the scope of the 4,500 s/f project included a new deck and patio space, function entrance and foyer, plus the addition of two new ballrooms that can convert into one larger ballroom via an automatic partition, when needed.
A new vertical reciprocating lift to assist kitchen waitstaff was installed, as were new windows, doors, HVAC, and all new interior finishes.
All work performed by the Acella team was completed while full function of the remainder of the venue, including the club restaurant, was maintained.
Serving as architect for the $1.9 million project was Group One Partners, Inc. of Boston; Engineering Design Services, Inc. of Slatersville, R.I., was the engineering firm of record.
"This is the second major project Acella has had the pleasure of working on at Wollaston Golf Club," said Ryan LaVangie, vice president of sales and marketing at Acella Construction, in reference to a 2011 maintenance facility addition managed by the firm. "Our extensive experience in the hospitality sector has resulted in an aesthetically pleasing and functional renovation of a facility that has a long history of providing a premier golfing experience to those in the greater Boston area and beyond."