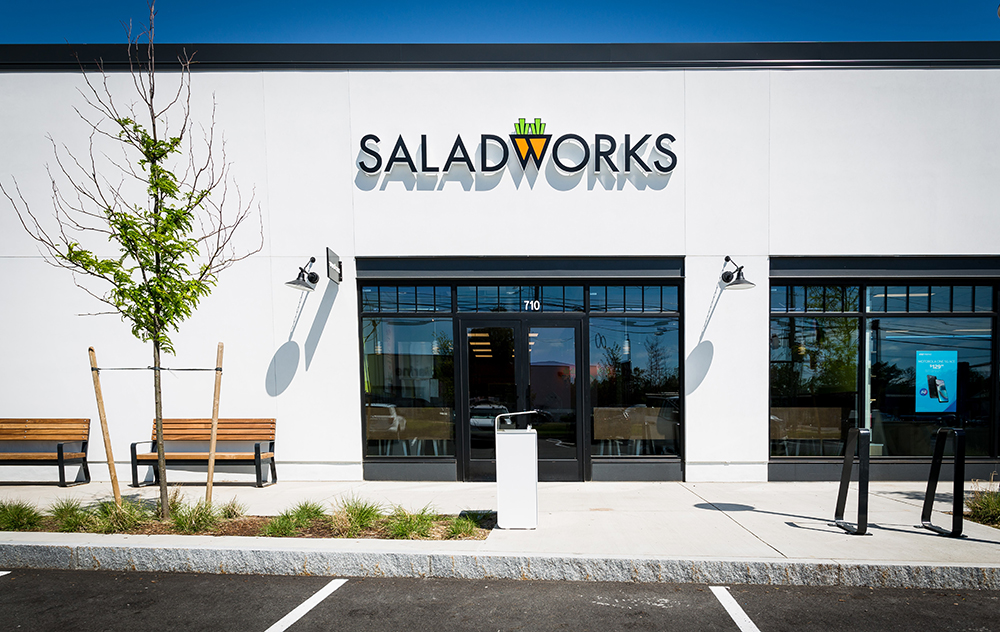 Woburn, MA Acella Construction Corp., completed the first Saladworks franchise in Massachusetts, located in Woburn Village at 296 Mishawum Rd.
The complete build-out project – starting from a cold shell site – yielded a 32-seating capacity restaurant. It features diffused architectural lighting, brightly colored yellow, and orange walls, contrasted by a brick veneer focal wall, and custom millwork throughout for a farm-to-table ambiance.
A galley style kitchen is consistent with the contemporary design that is one of the hallmarks of the Saladworks brand.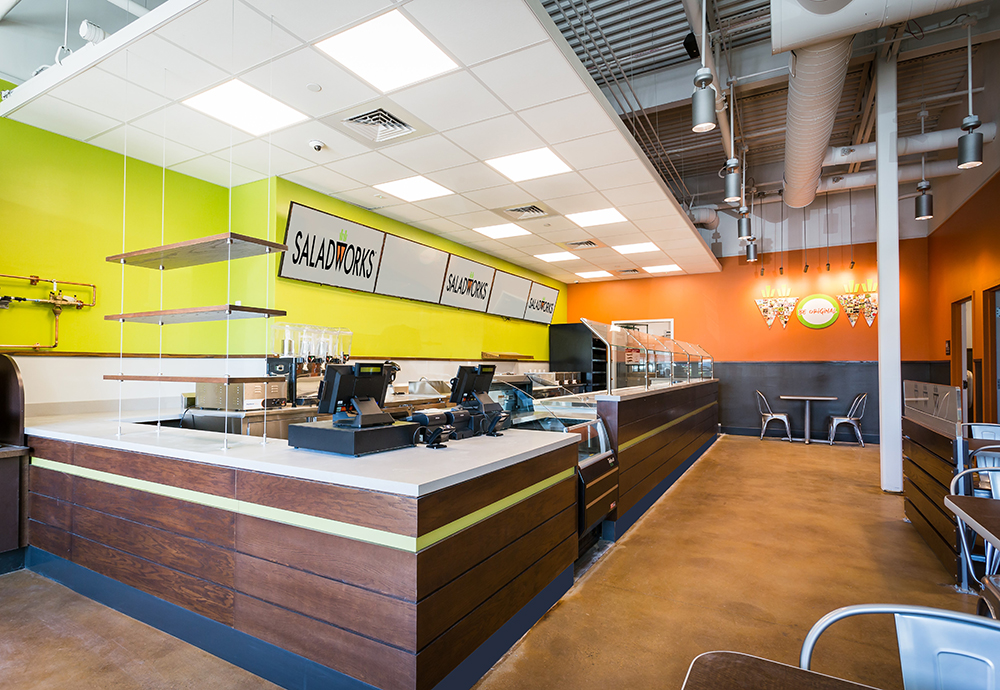 The project encompassed the furnish and installation of roof curbs for roof top units, HVAC and plumbing systems, electrical panelboards, and all electrical and plumbing connections to Saladworks equipment.
Amenta Emma Architects served as architect of record for the base building, and Odom Architects was the project architect.
With more than 100 locations globally, Saladworks, LLC is a restaurant franchise that offers made-to-order entrée salads, wraps, soups, and sandwiches. Categorized as fast casual, Saladworks markets its menu as a healthy alternative to other fast food fare.
The premier Saladworks in Massachusetts is located in Woburn Village along with a curated mix of other nationally recognized retailers and restaurants. Woburn Village was redeveloped by EDENS, a retail real estate owner, operator, and developer.
"This was a particularly satisfying project being the first Saladworks franchise in Massachusetts," said Ryan LaVangie, vice president of sales & marketing for Acella Construction. "Our extensive experience in retail/hospitality projects resulted in an aesthetically pleasing and functional restaurant that is certain to be a public favorite."