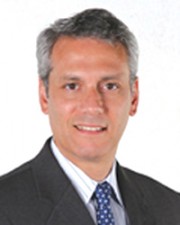 Milford, CT Jon Angel, president of Angel Commercial, L.L.C., completed the sale of an industrial building located at 53 Warfield St., for $550,000. The property, owned by GNN Realty Inc. in Greenwich, CT, consists of a 6,050 s/f one-story building on .53 acres. The new owner is TP Warfield Properties, LLC, who will be leasing the property to T-Dev, Inc., a construction company that supplies and delivers landscaping materials.
"We will be moving our offices in Bridgeport and Stamford to 53 Warfield Street in Milford," said John Campbell, T-Dev, Inc.'s office manager. "We will be expanding our product offerings and purchasing new equipment. We will also be hiring an additional driver and diesel truck mechanic." T-Dev, Inc. provides mulch, top soil, rock, asphalt, and gravel to businesses and consumers.
"With easy access from major highways and parkways, the property's location is ideal for its intended use," said Angel, who was the sole broker in the transaction. "It is great to have the opportunity to assist a growing business."
Angel Commercial is a full-service real estate brokerage firm. The company specializes in the acquisition, disposition, and leasing of office, industrial, multi-family and retail properties on a local and national level.