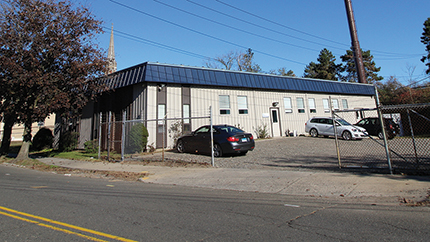 Bridgeport, CT Maria Woodhouse of Bright Stars Academy Daycare LLC has purchased 142 Thompson St., for her third daycare facility in the area, according to Jon Angel, president of Angel Commercial, LLC. The property was purchased for $700,000 from Bonvini Dental Laboratory Inc., that had occupied the building since its construction in 1974.
Situated in one of Connecticut's Enterprise Zones, which provides tax incentives to qualifying businesses, the site consists of a 5,000 s/f one-story building on .65 acres in an office/retail zone. The property is located next to Rte. 8 (Exit 3 - Main St./Washington Ave.), which connects to Rte. 25, I-95, and the Merritt Pkwy. It is five minutes from the Bridgeport Metro-North Train Station.
Bright Stars Academy Daycare LLC, operating as Bright Giggles Learning Center, has additional daycare facilities at 789 Fairfield Ave. and 2004 East Main St., and has been providing services to infants, toddlers, and preschool-age children since 2014.
"Despite the recent surge in the number of people working from home due to COVID-19, there is an increasing need for quality daycare," states Angel, who represented the seller in this transaction. "The property was acquired with an SBA loan during a very uncertain time in our economy." An SBA loan is a small business loan that provides better terms for the borrower and eliminates some of the financial institution's risk because it is partially guaranteed by the government through the Small Business Administration.