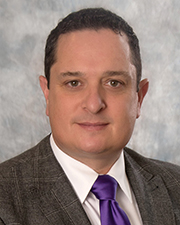 The fact that appraisers spend little time with buyers during their property search, comparing neighborhoods, viewing possible alternatives, and trading off amenities between different offers is perhaps the largest gap in our knowledge of the market. When buyers or tenants view a property what do they see? A building with renovation is a great place to finally get their business out of their home, a desirable traffic count that will raise their walk-in sales, an address that will impress their client list, or historic architecture in-line with their brand image? These choices and trade-offs are ultimately intensely personal decisions that are not always made after a rigorous analysis of property productivity, financial feasibility or maximum productivity.
It is the job of the appraiser to take these imperfect human decisions and, with analysis and math, create a credible model of behavior that perfectly resolves elements of comparison, such as traffic count, gross leasable area, clear span, or "quality" into cold, hard adjustments. But do buyers even think this way? Appraisers are trained to value rights in real property, but with the exception of a few sophisticated developers and REITs, have you ever heard a buyer talk about rights in real property? They talk about loving a property because it is walking distance to a coffee shop, the window over the foyer lets in just the perfect amount of afternoon light, or the owner's investment in photovoltaic solar is in line with their value system. Where do we place these adjustments into the sales comparison grid, or the selection of an appropriate yield rate?
Buyer and seller motivations are often the hardest part of a sale to confirm, but sometimes are the most important. I have my fair share of cold calls to buyers and sellers that are never returned. I've been asked to leave retail stores after inquiring with the manager why they chose that space and what other spaces they considered. I've even been guilty of, upon meeting a buyer at a cocktail party, asking one or two many questions about their new purchase and their internal rates of return. However, when we know the motivations of both the buyer and the seller and, after a highest and best use analysis can match those both to the most likely user, don't we feel like we have really defined the market and have a set of comparables that will yield a credible indication of value?
I realize the larger valuation firms have extensive brokerage departments that can close this gap almost seamlessly. When you have direct access to agents and brokers who spend hours with clients examining alternatives in the market it is easier to develop a market model, understand what buyers place value on and project the direction of the demand. However, for some of us who work in stand-alone shops this process is more difficult and time consuming. When I am hired to appraise a purchase I feel great, as I have direct access to both a buyer and a seller who are motivated to discuss the transaction with me, provide information on their motivations, alternatives they investigated and reasons that lead to their decision to enter into a purchase and sale contract. Furthermore, I have a seller's agent and a buyer's agent who are also motivated to discuss what other buyers in the market thought of the property and their opinion of the deal on the table.
These conversations are tremendously important to the analyst, and not always available to us. I realize many of us, appraisers and brokers alike, work in an environment of non-disclosure agreements and contracts that call for confidentiality. I also understand that buyers and sellers have the right to keep their decisions personal. I'm not offended when my cold calls and phone messages are not returned. However, when possible, I'm asking that we do return that cold call asking for information on a sale, discuss the motivations of the buyer and the seller and talk about alternatives they were considered. In the end, all these small pieces of information help the analyst turn imperfect, personal, human decisions into adjustments that form a credible model of the market.
Sean Sargeant, MAI, SRA, is principal of Sargeant Appraisal Service, Rutland, VT.