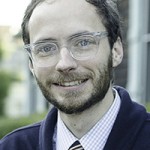 Brett Pelletier - Kirk & Co.
The core foundation of a consulting assignment starts with understanding the real estate problem to be solved, applying a sound methodology for diligence, being responsive to client's needs, and communicating your conclusions with the client in an understandable format. Understanding and managing the expectations of a client is an exercise in understanding the scope of the assignment and managing the strategy employed to deliver relevant and substantive assignment conclusions. Over the last decade as a commercial real estate consultant, I have experienced a number of dramatic shifts in real estate markets, users of services, and client demands. As the market changes, the players change. As the players change, the expectation of services and responsiveness change. It is a constant learning experience and exercise in diligence and we need to be flexible enough to accommodate an ever expanding pool of potential partners.
The identification of the real estate problem to be solved is the basis of each consulting assignment and can often be an introduction to the conversation for a client. As the economic and real estate markets evolve, new partners emerge. We now see more non-profit sponsors, community groups, small institutions, and relatively young enterprises participating. Each of these groups has widely varying levels of sophistication and experience and it is the consultant's task to gauge the level of services required and the intensity at which they are administered.
Analytic methodologies depend on the level of sophistication of the client, the scope and scale of their efforts, and an ultimate solution to the real estate problem. As our economy slowly recovers and fundamentals get back on track, we see new players in the market that require the service of real estate consultants. New partnerships between established entities and local non-profits, community banks expanding services regionally, and mission-based groups with dedicated staffs and access to capital are all entering the market. Each group has unique challenges and demands and, as consultants, we need to be engaging and responsive.
Client responsiveness is not just about returning phone calls, emails, and meeting deadlines. The expectations in a consulting assignment are often more intense than the traditional professional client relationship. Having open lines of communication with clients allows them access, but also allows them to be confident in their own diligence and decision making strategies. As a consultant on a particular assignment, it is often the case that you are a small component solution to the larger problem to be solved. Some clients need a push in understanding the bigger picture.
With constant improvements in digital technologies, remote computing, and mobile access; communication and access is easier than ever before. We know that people are working remotely and conducting daily business on their smart phones at an astonishing rate. Not only does the instantaneous nature of the smart phone make communication with clients easier; it creates an expectation of constant contact. It can be difficult to meet those expectations while still maintaining some amount of distance with your work and personal lives. But it is an important relationship to maintain; especially with new clients and those who require a more hands-on approach.
My experience with consulting assignments is markedly different from similar appraisal assignments for banks and government agencies. The appraiser enters the project timeline at the near-end; after the project scope has been developed, most of the diligence has been conducted, and completion is within sight. Consulting assignments often begin their lives with the project. They sometimes follow the entire life-cycle of a project. It is certainly an exercise in diligence. We learn in real-time.
Brett Pelletier is a senior analyst with Kirk & Company, Boston.