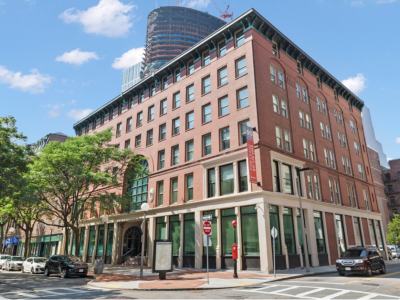 Atlantic Property Management (APM) has been awarded two property management contracts as they continue to expand their management platform in Massachusetts.
The Massachusetts based properties include 90 Canal St. (89,000 s/f) in Boston and 226 Main St. (35,000 s/f) in Brockton.
"After a strong year of growth in 2022, we look forward to continuing our strategic plan to manage high quality assets throughout the region," says Chad Boulay, senior vice president with Atlantic Property Management.
Built in 1906, 90 Canal St,, known as The Wakefield Building, was home to numerous furniture companies until it was completely renovated into office space in 1987. Located one block from Haymarket and North Station, with access to I-93, 90 Canal offers an on-site gym, parking and a recently updated lobby.
226 Main St. in Brockton is a completely renovated, LEED Gold certified office building that will serve as the new regional office for the Department of Unemployment Assistance. In addition to providing a modern facility for a state agency, the new building will serve to energize this part of Main St. by bringing people and activity to a location with a number of business vacancies.
Atlantic PM will provide its full spectrum of services to these properties including property management, financial reporting/accounting, maintenance services, construction management and more.