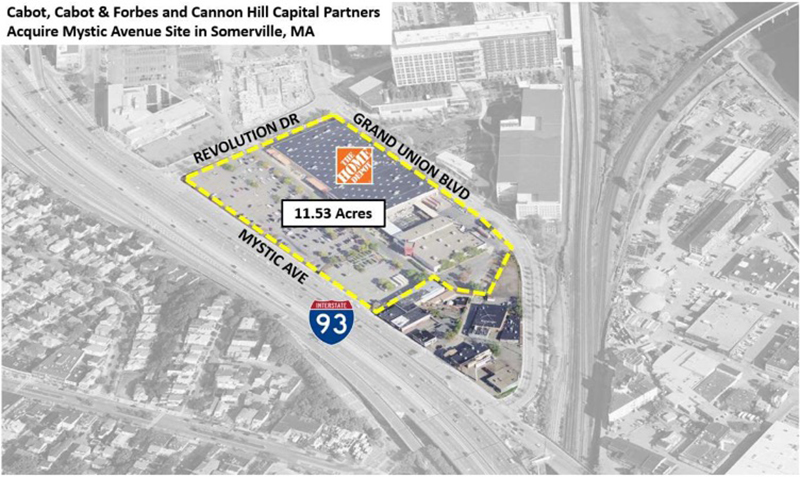 Somerville, MA Atlantic Retail has sold 65-75 Mystic Ave. The 11.5-acre property inclusive of Home Depot is located in the Assembly Square neighborhood.
The transaction was facilitated by David Smookler and Peter Considine who represented the seller, I-93 Somerville, LLC and Tony Ciccolo who represented the buyer, Cabot, Cabot & Forbes (CC&F) and Cannon Hill Capital Partners.
"The determination and vision of the Purchasers team in this transaction was truly impressive. 65-75 Mystic Ave. is a dynamic site squarely in the path of progress," said Smookler, a partner at Atlantic Retail.
Jay Doherty, CEO of CC&F, said, "We are pleased to have outstanding cooperation from our capital partners and lenders to take ownership of this exceptional property in the face of today's challenging financial markets."