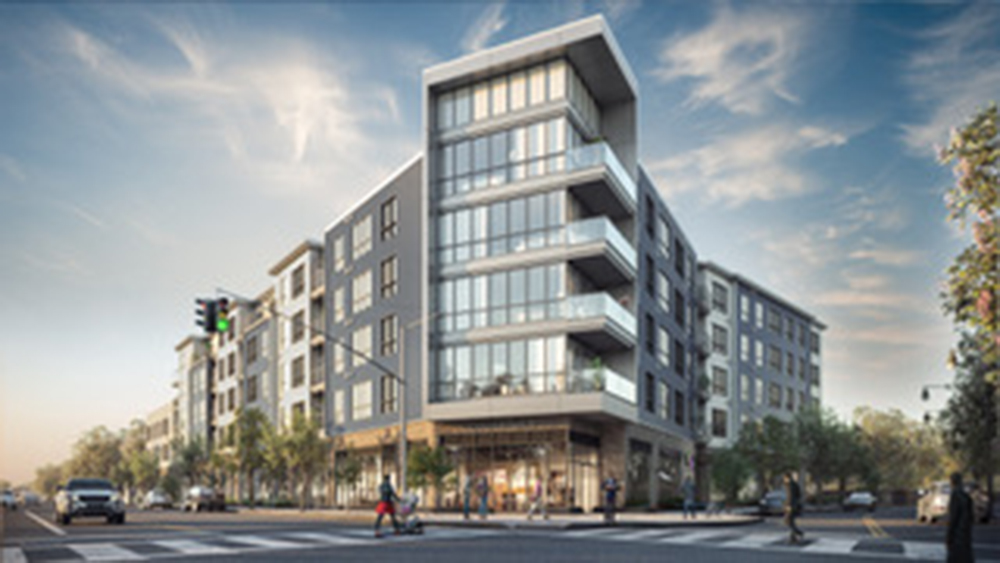 Jamaica Plain, MA Finegold Alexander Architects and Back Bay Development Group have begun construction for a new residential project – VITA an 82-unit mixed-use building at 3531 Washington St. The $28 million project is currently in construction with construction manager Dellbrook | JKS. It is located on the corner of Washington St., near the Orange Line at Forest Hills. The 5-story mixed-use residential building will include 82 units in a combination of 1, 2, and 3-bedroom condominium units, 84 below-grade and 52 surface parking spaces.
"VITA at 3531 Washington St. is a perfect example of contemporary design in a community setting. Since our founding, we have prided ourselves on creating new housing while also adapting and preserving a variety of buildings," said Ellen Anselone. "Designing new construction projects to fit seamlessly into existing neighborhoods is another extension of how we apply our design expertise."
The building is in an established, dense urban neighborhood, and the design respects the local context in terms of scale, material, and the retail base of the building. The exterior of VITA is designed to create an urban townhouse image above a brick retail base with large glass storefronts. The corner is defined by a tower element that projects out and angles slightly to define the entry and to establish scale within the existing neighborhood. The project utilizes 4-over-1 podium construction with 129,300 s/f of above grade construction, inclusive of 27,700 s/f of retail space for five tenants, and 101,600 s/f of residential space. Planned retail tenants include a fitness gym, bank, coffee shop, a dental office and a medical care clinic. The project is scheduled for completion in 2019.
Other project team members include:
• Structural engineer: LA Fuess Partners, Inc.;
• MEP/FP engineer: BLW Engineers Inc.;
• Civil engineer: Nitsch Engineering Inc.;
• Code research: Hastings Consulting, LLC;
• Landscape architect: Offshoots Inc.;
• Traffic consultant: Howard Stein Hudson;
• Acoustics: Acentech
• Specifications: Mark Wilhelm; and
• Geotechnical consultant: McPhail Associates LLC.