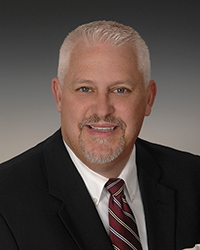 Greenwich, CT The Commercial Real Estate Division of Bank Rhode Island (BankRI) has finalized a loan to b7 Properties, LLC in the amount of $3.64 million. The financing supports the purchase and renovation of three multi-family residential properties.
The acquired properties are 15 Beech St., 168 North Water St., and 180 North Water St. Combined, the buildings feature 14, two-bedroom apartments and are each at full occupancy.
A portion of the loan will be used by b7 Properties for renovations and improvements across the three buildings. Projects include kitchen and bathroom updates, flooring, energy-saving enhancements, and more.
"With its proximity to New York and a vibrant technology and financial services business sector, Greenwich is an extremely sought-after community where apartments of this caliber are always indemand," said Andrew Deluski, SVP, commercial real estate for BankRI, who facilitated the deal on behalf of the bank.
"Our client has a proven track record of successfully developing and reinvesting in residential properties and we're pleased to be the financial partner for their latest project."
b7 Properties, LLC has extensive experience acquiring and renovating residential properties in high-demand areas. The Rhode Island-based real estate development company currently owns 13 investment properties in eight states, including apartments, condominiums, and single-family developments. The company's founder and CEO, Thomas Bendheim, has more than 30 years of experience in the field.