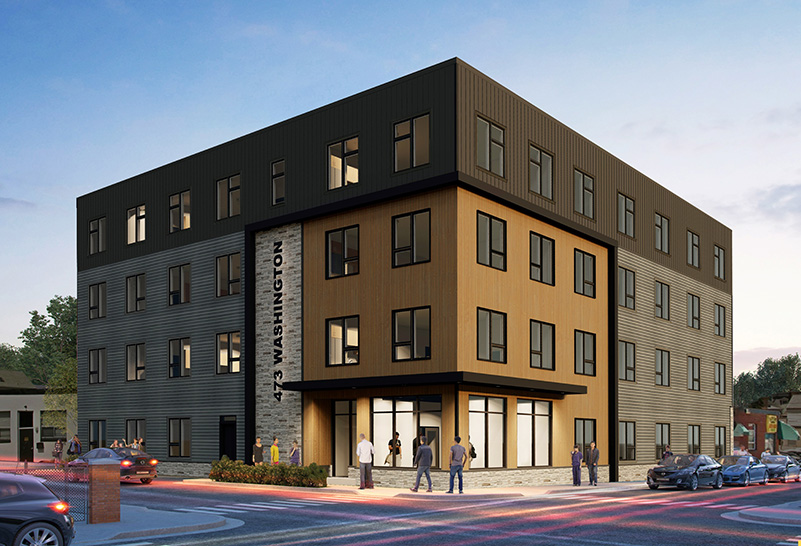 Providence, RI The commercial real estate division of Bank Rhode Island (BankRI) has provided $6.5 million to Washington Street Holdco, LLC for the construction of a four-story apartment. The complex is being built at 473 Washington St. The project broke ground in late spring and is expected to be completed by the end of the year.
Once finished, the property, which will be known as Washington Street Apartments, will house 27 market-rate residential apartments, consisting of 24 one-bedroom and three two-bedroom units. The units will feature a modern floor plan with high-end amenities, appliances, and countertops. The project's architecture and design are being led by ZDSinc Architecture & Interiors.
"There continues to be both a high demand for apartment units in Providence and a strong appetite for projects among developers," said Andrew Deluski, SVP, commercial real estate for BankRI. "This is an exciting project that not only helps to meet an important need in our capital city but takes a previously vacant parcel of land and makes it vibrant in the process."
BankRI's commercial real estate division provides financing for the construction, refinancing, or purchasing of investment real estate projects.