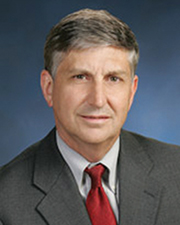 Worcester, MA According to the law firm of Fletcher Tilton PC, attorney Peter Barbieri has been re-appointed to the Holliston Economic Development Committee for a 3-year term, and to the board of directors for the MetroWest YMCA.
Attorney Barbieri has spent his entire career as a commercial real estate attorney serving the MetroWest. He is knowledgeable in all aspects of real estate development, including acquisitions, leasing, construction and permitting. He offers a variety of critical services for developers, including due diligence review and analysis of potential project sites, preparation and negotiation of transaction documents such as build-to-suit agreements, leases, and construction agreements. His expertise on permitting projects is crucial to developers and he appears before state and local boards, commissions and agencies on behalf of clients nearly every day.
Attorney Barbieri negotiated the permitting of such notable projects as the 9-90 Corporate Center on the Framingham/Southborough line which included permitting for 1.5 million s/f of office, research & development, and hotel space, nine office/R&D buildings, including Staples 500,000 s/f headquarters. He also obtained approvals for over 1 million s/f of redevelopment for Life Sciences use by Sanofi and others in the Framingham Technology Park. He also handled permitting for the 525-unit Framingham residential complex, Danforth Village.
More recent projects include the Oak Barrel Tavern on Rte. 20 in Sudbury and the Central Public House in Hopkinton, where attorney Barbieri handled the permitting and his Fletcher Tilton colleague, attorney Faith Easter, handled the leasing.
He is currently working for Baystone Farm Pond, a 210-apartment development with a swimming pool, amenity center and a restaurant being built on Franklin St. in Framingham. Permits for this project included variances and special permits from the zoning board of appeals, site plan approval from the planning board, and an order of conditions from the conservation commission. Attorney Barbieri also handled the permitting with the planning board and conservation commission for 33 New York Ave.in Framingham–a 108,000 s/f life sciences building–on behalf of King Street Properties.
A resident of Holliston since 1983, Barbieri currently serves as a member of the town's Board of Assessors, in addition to his being chair of the Economic Development Committee. He previously served on Holliston's board of selectmen, planning board, conservation commission and housing authority. Barbieri is a director of Celebrate Holliston, Inc. He previously served as a director and president of the Metrowest Chamber of Commerce and now serves as its counsel. Barbieri is an appointee of the Governor to the 495/MetroWest Suburban Edge Community Commission.
In keeping with the law firm's mission of supporting the communities it serves, Attorney Barbieri is an outstanding example of professional achievement and community service.