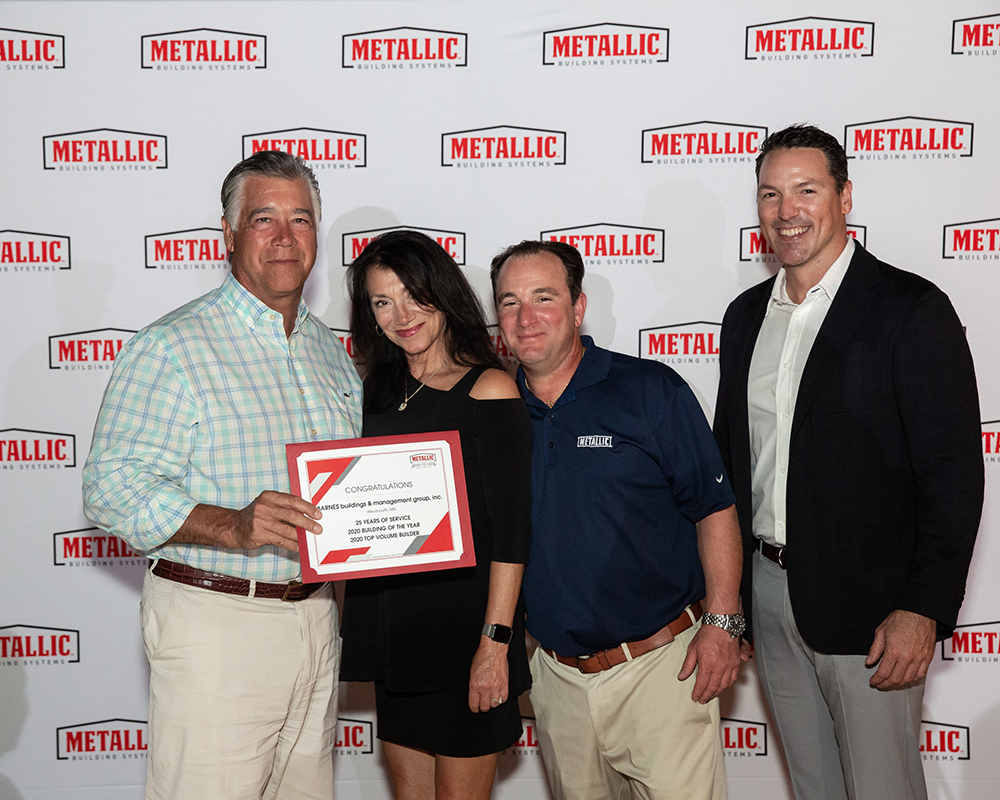 Weymouth, MA BARNES Buildings & management group, inc. (BARNES Buildings), a leading full-service provider of engineered steel building systems was recently named the Top Volume Builder by Metallic Building Systems; the field of national builders numbers almost 700 nationwide. The culmination of BARNES Buildings 25th anniversary as a Metallic Authorized Builder, this comes on the heels of a 2020 Building of the Year Award (also from Metallic Building Systems).
"The BARNES brand is the epitome of excellence, and we are honored to be a partner in their growth and success," said Matt Ackley, president of commercial buildings at Cornerstone Building Brands (parent organization of Metallic Building Systems). "Congratulations to Marty Barnes and his team, and cheers to another 25 years in business."
Serving general contractors, developers, and building owners in New England, BARNES Buildings projects bring quality and strength - and most importantly, a deep level of industry expertise - to design-build projects. The family-operated company's senior construction team holds more than 137 years of experience in efficient steel building and commercial construction, with extensive experience drawn from the design and professional erection perspectives.
"This distinction and the accolades are very much appreciated," said Tony Barnes, president of BARNES Buildings. "And they're appreciated because they are recognition of the innovation that takes place throughout our organization and most importantly between our customers and our team. From value-engineered design to OSHA-compliant, professional steel erection and metal installation, quality is at the heart of every BARNES Buildings project and we look forward to the many years to come."