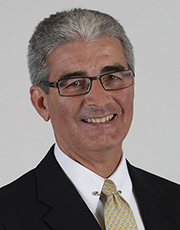 Swansea, MA BayCoast Bank has promoted Paul Mello to first vice president. A resident of Fairhaven, Mello has been promoted to first vice president, business development & government banking officer. In this role, he is responsible for the development of new deposit, loan, municipal and merchant business, as well as retaining existing customers.
Mello, a graduate of Fisher College with a degree in business administration, joined BayCoast Bank in 2003 as a branch manager and most recently served in the role of vice president.
He is president of the board for the Greater New Bedford Regional Vocational High School Education Foundation; assistant treasurer of the Inter-Church Council of Greater New Bedford; a 30-year volunteer classroom with Junior Achievement; and a Mentor with Nativity Prep New Bedford. Mello is also a graduate of the New England School for Financial Studies and the Bank America Institute.
"Congratulations are extended to Paul as he continues his career with BayCoast as a member of the executive team," said Nicholas Christ, President and CEO of BayCoast Bank. "It's a pleasure to recognize his dedication and consistent outstanding work."
BayCoast Bank is mutually-owned, serving the needs of consumers, businesses, non-profits and municipalities through 18 branches and three loan offices throughout southeastern MA and RI. Additional services are offered through the Bank's affiliates: BayCoast Financial Services, Plimoth Investment Advisors, Partners Insurance Group, LLC, BayCoast Mortgage Company, LLC, and Priority Funding LLC.