Providence, RI Benedict Realty Group (BRG) has closed on the $60 million acquisition of 12 medical office buildings with 350,000 s/f of space. The acquisition expands BRG's portfolio of medical office buildings to a total of 600,000 s/f in 17 properties along the East Coast. BRG entered the medical office building market four years ago after identifying trends in the sector, including increased demand for medical services by a growing elderly population and a greater demand by hospitals to off-load costly medical procedures to nearby, less costly office building settings. The 12 properties, located on nine acres in a virtual campus two miles south of downtown, are currently 100% occupied by medical office, technology and university tenants. The buildings offer parking and have recently been renovated.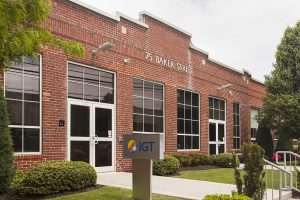 75 Baker Street - Providence, RI
The addresses include:
• 117 Ellenfield St. (24,650 s/f); • 45 Baker St. (16,600 s/f); • 63 Baker St. (12,600 s/f); • 75 Baker St. (12,000 s/f); • 78 Baker St. (12,500 s/f); • 717 Allens Ave. (45,000 s/f); • 767 Allens Ave. (36,500 s/f); • 1 Virginia Ave. (37,700 s/f); •17 Virginia Ave. (32,500 s/f); • 225 Chapman St. (55,200 s/f); • 240 Chapman St. (20,000 s/f); and • 245 Chapman St. (41,200 s/f).
"BRG will continue to expand its medical office portfolio along the East Coast in the upcoming years," said Daniel Benedict, principal of BRG. "We will be purchasing on-campus medical office buildings, as well as medical buildings located in strategic locations close to hospitals and attractive target customer bases."
BRG began its operations in the multifamily business, and during the past 20 years has purchased more than 5,500 multifamily units in New York City. The company continues to expand its presence in New York City and nearby locations. In addition, BRG has purchased core+ office and retail buildings in Florida.