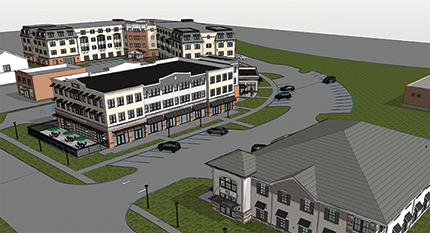 Berlin, CT The members of the Berlin Economic Development Commission are pleased to release the attached list of 25 ribbon cuttings and ground breakings that have taken place in town between May 2020 and April 2021.
This list includes 14 new businesses, five expansions, and the launch of two mixed-use projects. These two mixed-use developments will include over $30 million in private investment. The projects, Steele Center (889 Farmington Ave.) and Turnpike Ridge (220 Berlin Tpke.), will provide new jobs, new taxes, as well as opportunities for young professionals and empty nesters.
"The number of businesses, developers and entrepreneurs that chose to locate in Berlin during the past year is great news for our town's economic future." said mayor Mark Kaczynski.
Businesses on this list represent five restaurants/food establishments, two fitness centers/studios, four personal service businesses, three retail/showrooms, two retailers, massage, physical therapy, financial services, manufacturing, mechanical services, a social club and a family-owned commercial flooring firm.
"To see this much mixed-use development under construction, especially during COVID, says a lot about what the commercial and residential development community think about Berlin and its bright future." economic development commission chairman Dave Cyr said.