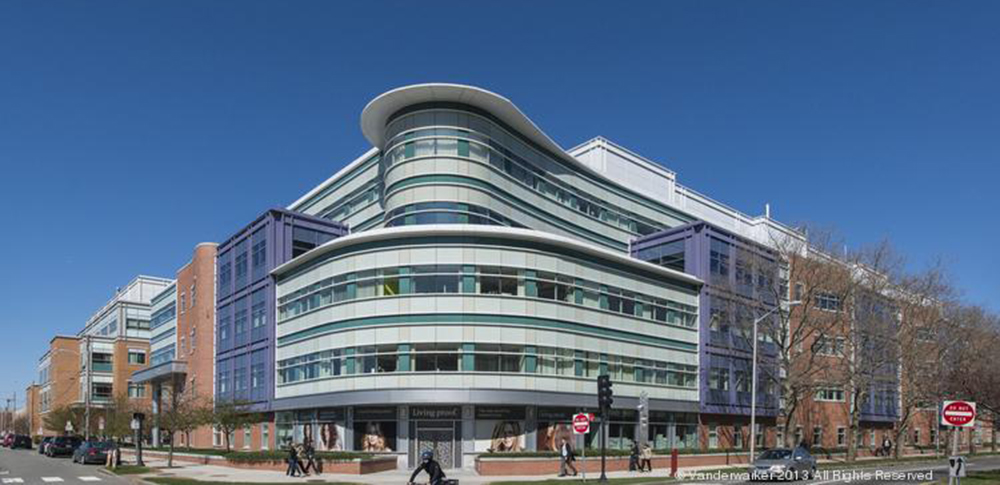 East Cambridge, MA According to BioMed Realty, Cyclerion Therapeutics, Inc., which completed a tax-free public spin-off from Ironwood Pharmaceuticals on April 1, has entered into a long-term lease agreement to occupy 114,454 s/f at 301 Binney St. As a result of the agreement, BioMed Realty remains 99% leased across the region.
"We are thrilled to evolve our long-running relationship with Ironwood into a new partnership with Cyclerion," said Morgan Weinstein, senior director, Boston leasing of BioMed Realty. "With our large collection of property in Cambridge, it's always our goal to help tenants find the perfect laboratory space, customized with the layout and technology they need to effectively advance their science."
Cyclerion is focused on developing therapies for serious and orphan diseases, while Ironwood will be laser-focused on treatments for gastrointestinal diseases. The two companies are now fully independent public companies. Each will be located at 301 Binney, where Ironwood has leased space for the past 14 years. Ironwood continues to lease 106,000 s/f of space at 301 Binney St.
"We are excited that Cyclerion will be situated in the heart of the Kendall Sq. biopharma innovation district," said Peter Hecht, Cyclerion's CEO. "It has been a pleasure to work with BioMed Realty to customize our lab and office facilities to meet our evolving business needs."
Over the course of its 14-year relationship, BioMed Realty and Ironwood have updated the terms of the original lease more than 10 times, demonstrating the professionalism and flexibility of the partnership and BioMed Realty's commitment to helping tenants grow and shift in the fast-paced life sciences market.
In addition to 301 Binney, BioMed Realty's Boston/Cambridge portfolio includes the Sidney Research Campus, multiple properties in Kendall Sq. and the Boston Center for Life Science, among others.
This diverse portfolio in the region allows BioMed to move tenants around as they change size or need alternate space options for their research.