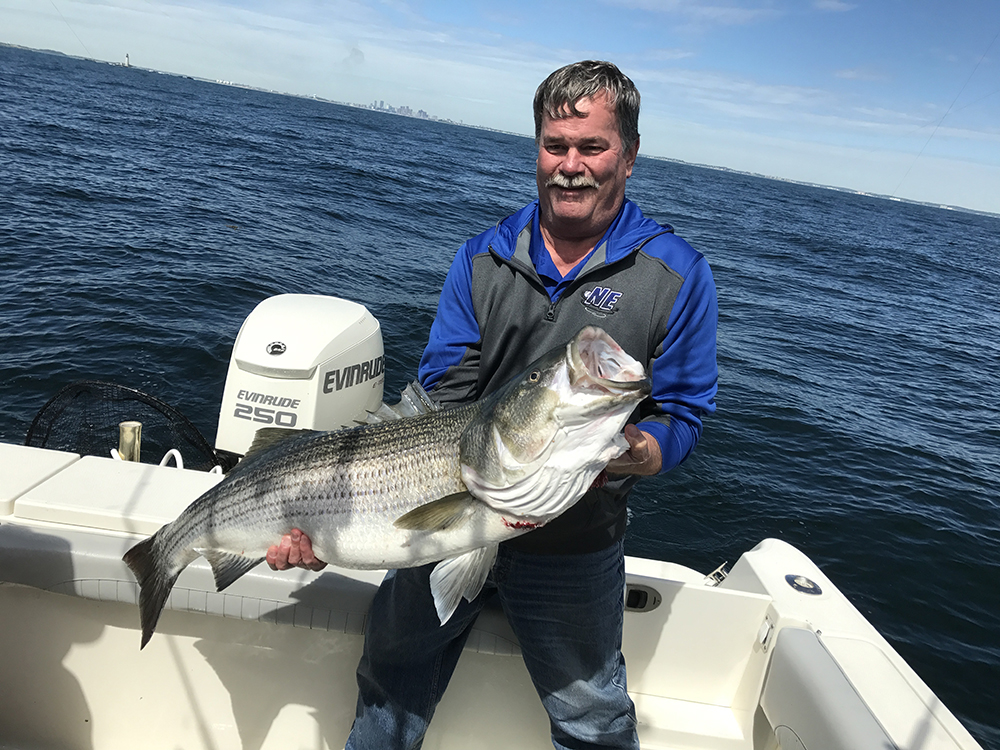 Boston, MA On Friday, June 9 BOMA Boston hosted their annual Fishing Tournament out of Rowes Wharf. With over 130 participants, 23 boats, and picture-perfect weather, the day was certainly a success. Participants gathered at The Daily Catch following their fishing trip for a lunch reception and awards ceremony. Winners from the Tournament include: David Ulf, Stanley Elevator Company – Grand Prize Largest Striper (47.5", 42.2 lbs.); Rich Horgan, Horgan Associations – Runner Up (Male); Kate Fisher, JLL – Runner Up (Female); Siena Construction – Most Fish Caught (35 Fish, 6 keepers); and Dennis O'Brien, Able Services – Largest Bluefish. Congratulations to this year's tournament winners and thank you to all of this year's Sponsors!
The BOMA Boston Golf Cup Tournament will take place on Monday, July 10 at Pinehills Golf Club in Plymouth. This annual tournament includes a day of golfing, breakfast, lunch, and a late-afternoon reception following the tournament. Registration opportunities are still available. Please visit the BOMA Boston website if you are interested in learning more.
On Tuesday, June 20, BOMA Boston hosted a roundtable at Atlantic Wharf featuring Bud Ris, Green Ribbon Commission; Mike Gill, Federal Reserve Bank of Boston; Mark Cozzens, Boston Properties; Dennis O'Brien, Able Services; and Steve Wessling, Wessling Architects. Ris shared a summary of Boston's Climate Ready Report with a focus on climate projections, vulnerabilities, and resiliency initiatives. The panel discussion then centralized around how to prepare properties and protect buildings from storms that could impact critical infrastructure and operations. Thank you to the June Roundtable Sponsor BELFOR Property Restoration!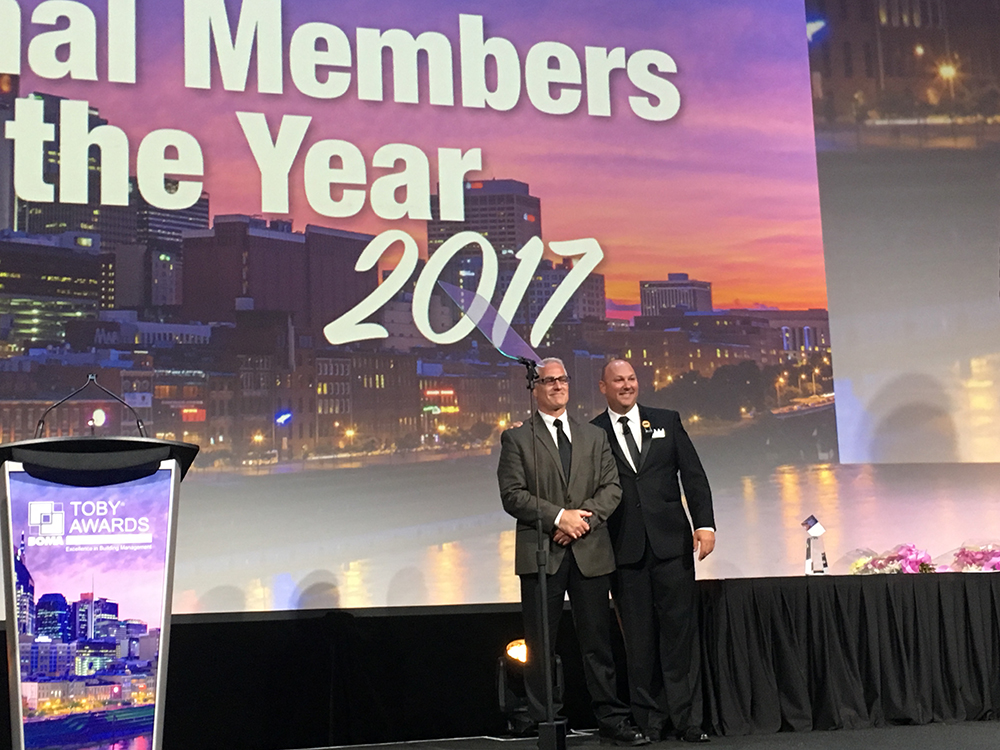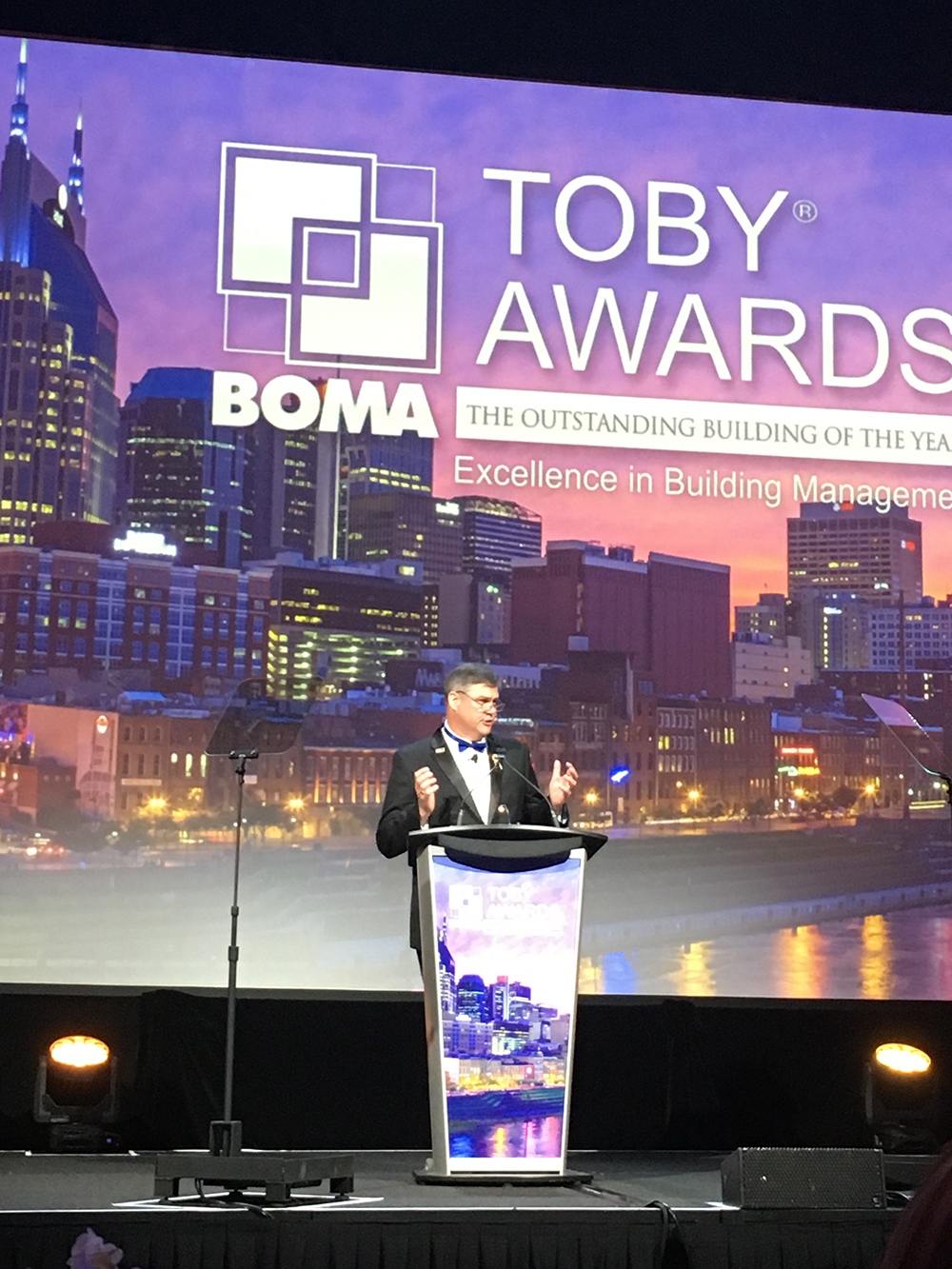 On Tuesday, June 27, BOMA Boston was well represented at the BOMA International TOBY Awards Dinner in Nashville. At the TOBY Awards Dinner, Rob Brierley, managing director, real estate management group and vice president, Colliers International was sworn in to his role as chairman of BOMA International for 2017-2018. Mike Gill, director of operations at the Federal Reserve Bank of Boston received the BOMA Middle Atlantic Conference Regional Member of the Year Award. In addition to the TOBY Awards the International Conference & Expo had over 3,000 in attendance and over 400 exhibitors.
Next year's conference and expo will be held in San Antonio, TX from June 23 - 26.