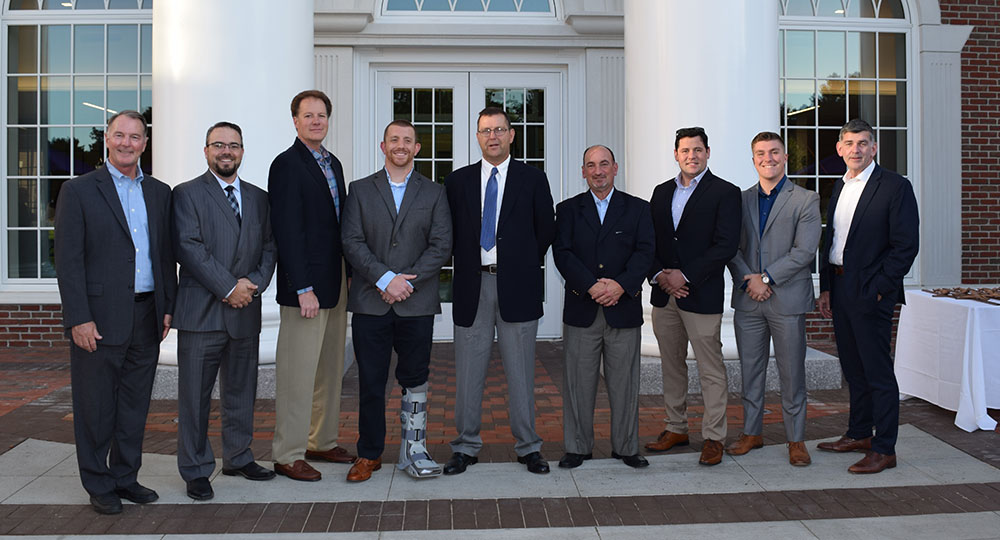 Easton, MA BOND officially helped dedicate the new $35 million Leo J. Meehan School of Business building at Stonehill College. The ribbon-cutting ceremony took place before more than 360 members of the Stonehill College community, which celebrated the three-story structure at the center of the campus quad.
The Meehan School of Business building will change the face of Stonehill and is a key part of a new campus revitalization effort. The Catholic liberal arts college enlisted BOND to provide pre-construction and construction management services for the project that was completed in time for the school to open its doors and welcome students into the 63,450 s/f business school home complete with cutting-edge technologies, adaptive, modern classrooms and collaboration spaces.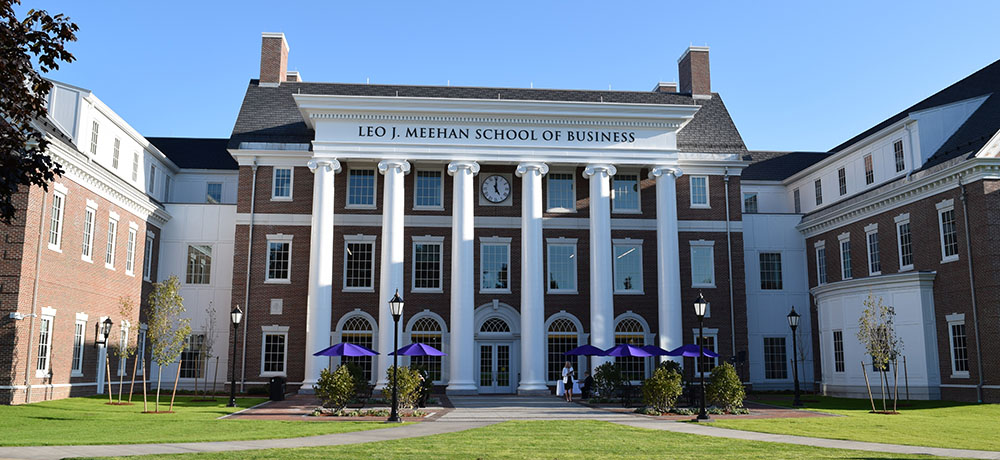 In accomplishing this major campus transformation, the college once again turned to BOND, who also built the Thomas and Donna May School of Arts & Sciences building last year, the renovation and expansion of the Sally Blair Ames Sports Complex and the construction of the Shields Science Center.
"BOND values our longstanding relationship with Stonehill College and we were honored to carry out the construction services for this innovative, new space," said Frank Hayes, COO and president of the Building Division at BOND.
The BOND team worked strategically amid an occupied campus and was able to finish the project in just over a year.
"We strived to diminish any disruption and produce an environmentally-responsible learning establishment," said Dan Ramos, director of operations for BOND. "The Meehan School of Business building will bring business learning to another level on an already bustling and vibrant campus."
The Meehan School of Business building was made possible by trustee and benefactor, Leo Meehan, president and CEO of the W.B. Mason Co., Inc. A 1975 Stonehill graduate, Meehan has been a longstanding contributor to the college, its students and faculty. In June of 2017, Meehan, along with his partners at W.B. Mason, Steven Greene, John Greene, and their company pledged $10 million to help fund construction of the project.
"This gift is a no-brainer," said Meehan at the building dedication. "Stonehill is a great school for business, I know, I hire their graduates. They're very good."