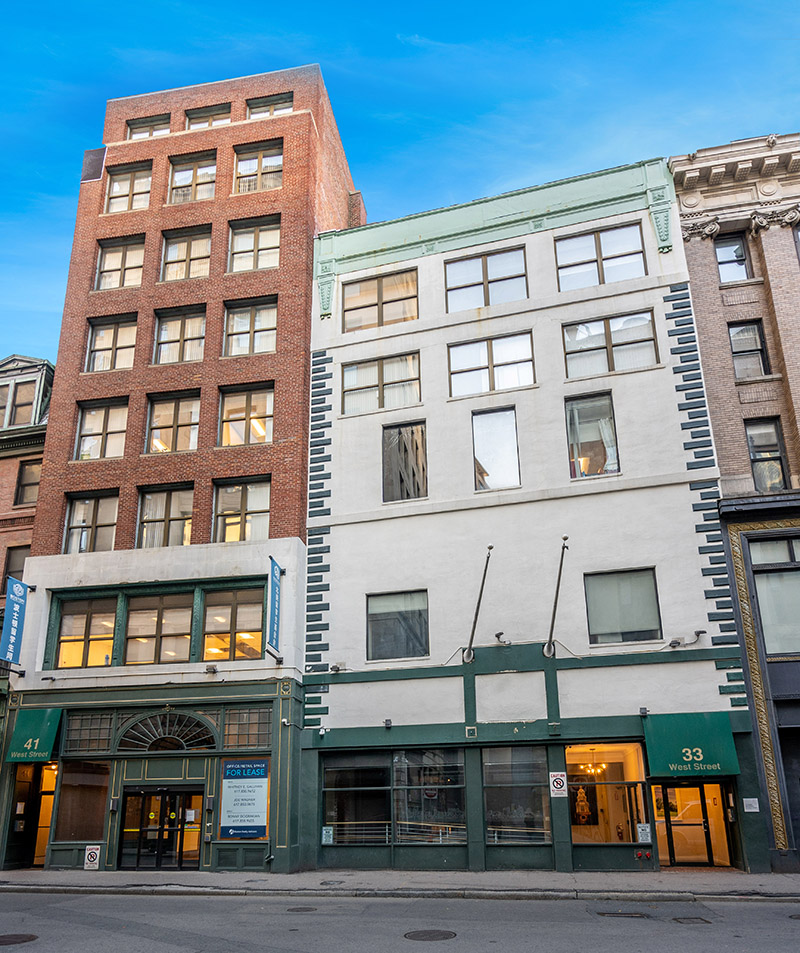 Boston, MA Boston Realty Advisors (BRA) represented the owner in the sale of 33-41 West St., a 34,300 s/f pair of office buildings near the State House and Boston Common.
An auction of the buildings was conducted in participation with WestTen-X. "There were over 125 interested parties that executed confidentiality agreements," said Kevin Benzinger, director of capital markets of BRA.
Renovations included updated elevators, new HVAC systems, and more.
"Boston Realty Advisors continues to advise and consult with seller and lenders, during this challenging time for CRE owners, said Jason Weissman, founder and senior partner of BRA.
The property is close to Boston Common, CVS, Macy's, Ruth's Chris Steakhouse, Roche Bros., Primark, and the Omni-Parker Hotel, as well as shopping and dining opportunities along Newbury Street. It has immediate access to the MBTA's Red, Green, Orange and Blue transit lines.
"Some properties are faring far better than others now. But a large percentage of properties are experiencing distress right now. These include office assets, leveraged land and CRE that has debt maturities. "Most of these deals will require restructuring. Our advisors are helping lenders and owners think through the possibilities."
33-41 West St., a pair of buildings of five stories at 33 and eight stories at 44, was built in 1899 and renovated in 2019. It is zoned for commercial use and appropriate for multiple tenants. The two buildings have separate entrances and connect on several floors.