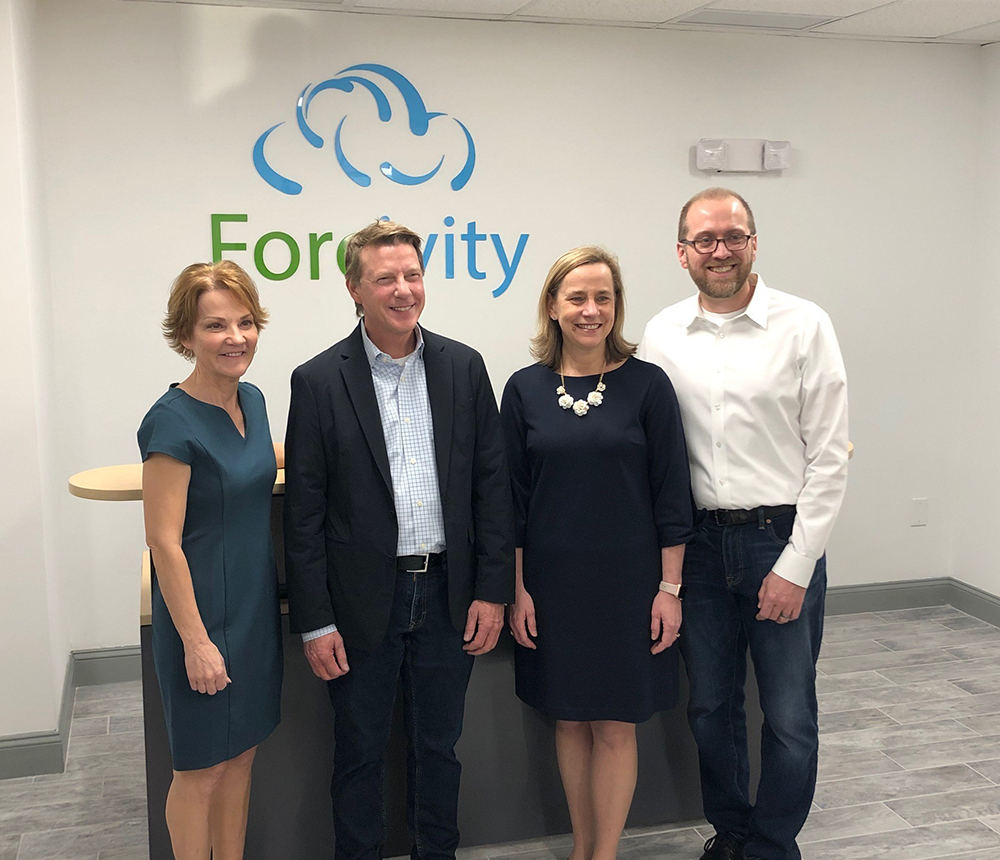 Manchester, NH Brady Sullivan Properties carried momentum from 2019 into the New Year, securing five new leases within two downtown office buildings.
Forcivity, a full-service salesforce consultancy, relocated its headquarters into 5,438 s/f on the 8th floor at 1000 Elm St. Forcivity will welcome new neighbors on the 7th floor by the end of March, as Dallas-based global logistics company Worldwide Express has signed a long-term lease for 1,425 s/f to house its New Hampshire sales team. Both spaces were delivered turn-key by the landlord.
Blocks away in the Millyard, Drummond Woodsum Law and Central Rivers Power took occupancy on the 2nd floor at the Jefferson Mill, 670 N. Commercial St. Totaling 11,132 s/f and 5,438 s/f respectively, each tenant benefited from working with Brady Sullivan's in-house architectural and construction departments to optimize efficiency in well-sized footprints.
Brady Sullivan's commercial leasing team of Charles Panasis, James Tobin, Jamison Bibaud and Derek Lawton handled the new transactions on the landlord's behalf.
Additionally, the group assisted with MAS Medical's expansion requirement, swiftly relocating the staffing company's office from the Jefferson Mill to the Waumbec Mill (250 Commercial St.).