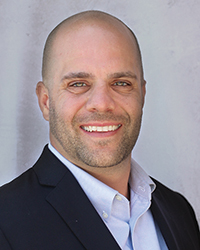 Boston, MA J. Calnan & Associates (JC&A) has promoted Chet Braun, LEED AP, to the role of project executive. Braun joined JC&A over six years ago with a background in high-end, complex corporate buildouts for well-known clients. He immediately put that experience to work at JC&A, delivering on challenging projects such as Charles River Country Club and the Bay Colony repositioning. More recently, he tackled an incredibly aggressive schedule on ZoomInfo, and is currently finishing up a ground-up retail complex at Merchant's Row.
Braun's positive attitude, strong work ethic and attention to detail have earned him lasting relationships with key clients as well as the respect of his peers here at JC&A. Never one to back down from a challenge, Braun consistently handles large workloads and serves as a mentor to younger staff, helping them to develop the same attentiveness and charisma that has propelled him to succeed in his field.
In his new role, Braun will be responsible for all construction expediting, construction progress schedules, equipment commissioning and testing and project closeout, and serve as the primary contact on all field related construction matters. He will continue to embody the JC&A way and lead by example; Braun always going the extra mile to bring projects to completion, network with clients, and serve as a proud supporter of Team IMPACT.
During his tenure with JC&A, Braun's dedication has led to the successful outcome of projects with such notable clients as Salesforce, Red Hat, Fresenius Medical Center, Boston Properties, Care.com, and Malden Catholic High School.