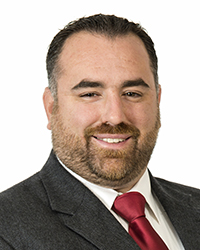 Marc Bullio, Timberline Construction
Canton, MA According to Timberline Construction, Marc Bullio has been promoted from project manager to senior project manager. Since joining Timberline in July of 2014, Bullio has shaped exceptional client relationships and has managed several successful projects for Brandeis University, Bentley University, Alexandria Real Estate Equities, SOPHOS and Saint Joseph Preparatory High School, amongst many others. In his new position, Bullio will be working alongside Timberline's leadership team to further develop new processes and procedures, and will manage several new projects, including Timberline's recently awarded Clarks Americas Headquarters tenant fit-out project in Waltham.
Timberline Construction is a full-service Construction Manager and General Contractor, located in Canton, MA, serving clients throughout the Northeast. The firm provides construction services for new building projects, tenant improvements, renovations and design-build projects. For more than 14 years, Timberline has built strong relationships with clients in a full range of market sectors, including corporate, life sciences, academic, multi-unit residential, hospitality, and wireless.