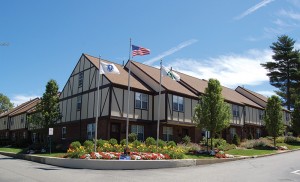 The Townhomes of Beverly - Beverly, MA
Beverly, MA CBRE/New England's Capital Markets negotiated the sale of The Townhomes of Beverly, a 204-unit garden-style apartment community for $47.75 million. CBRE/NE exclusively represented the seller, an affiliate of Home Properties, and procured the buyer, Taurus CD 184 Beverly Townhomes LP, a joint venture between Taurus Investments Holdings and Philmor Real Estate Investments, LLC.
CBRE/NE's multi-housing experts Simon Butler, vice chairman and partner, and Biria St. John, vice chairman and partner, exclusively represented the seller. "We are pleased to have facilitated the sale of The Townhomes of Beverly on behalf of Home Properties, which marked a successful investment for them, and offers the Taurus and Philmor venture a real value-add opportunity going forward," said Butler.
The Townhomes of Beverly was developed between 1970 and 1971 and is comprised of 204 townhome units in 23 buildings. The unit mix is a variety of one-, two- and three-bedroom townhomes with an average size of 973 s/f. The apartment finishes are dependent on the current level of renovation, with units featuring stainless steel, black or white appliances. The countertops are entirely Formica with either oak or maple cabinets and a majority of the apartments also feature in-unit washers and dryers. The buyer intends to carry out a comprehensive renovation program.
On-site community amenities include landscaped grounds, an outdoor swimming pool with furnished sundeck, outdoor picnic areas with grills for resident use, and an on-site playground. The buyer also intends to add to the community amenities.
The Townhomes of Beverly offers residents nearby shopping, dining and entertainment including the adjacent to-be-built North Shore Crossing, which is slated to open in 2016.
The shopping center will be home to a 35,000 s/f Whole Foods Market and will also include a bank with drive-thru, a restaurant and café, and a building that will house six to eight specialty stores. The community also has access to Rte. 128 with Exit 19 less than a 1/3 of a mile away as well as the Montserrat MBTA commuter rail station, is a mile away.