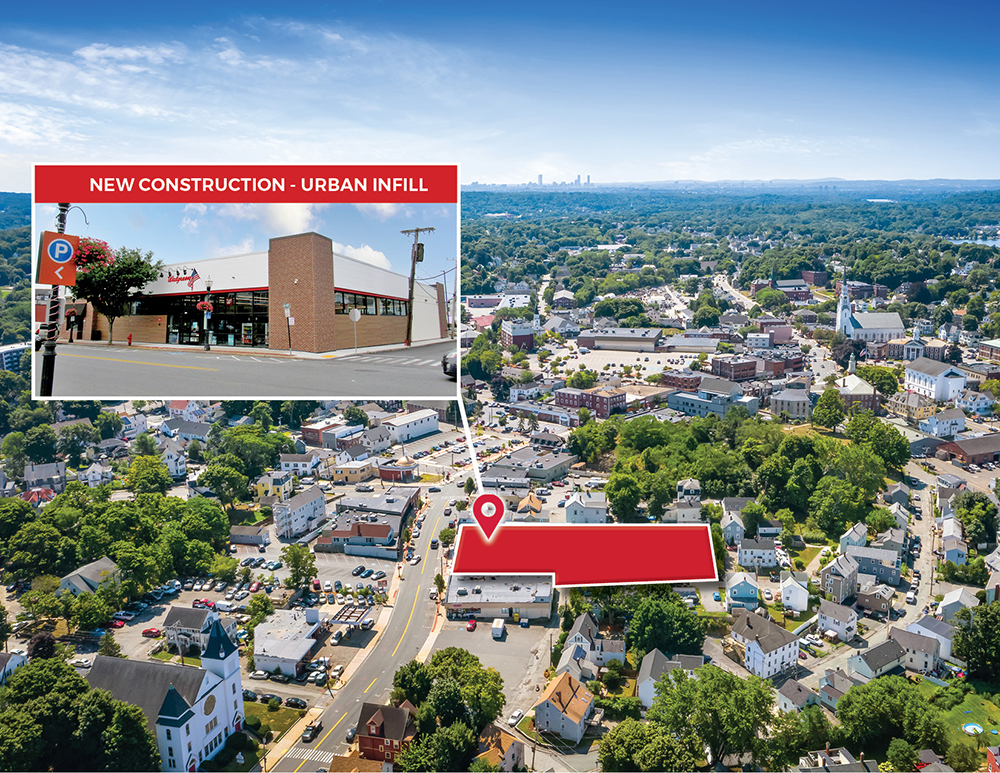 Woburn, MA Peter Butler and Brendan Conway of Horvath & Tremblay have completed the sale of Walgreens. Horvath & Tremblay exclusively represented the seller and procured the buyer to complete this transaction at a sale price of $11 million which represents a cap rate of 5.37%.
Walgreens is located at 506 Main St. The new construction Walgreens consists of 10,646 s/f and sits in a high barrier urban-infill Main St. location. The initial lease term has 14+ years remaining plus seven, five-year renewal options with rare 5% rental escalations every five years throughout the base term and option periods.
Walgreens hand-picked this location to capitalize on their dominant presence in this market. Walgreens is closing two nearby locations to consolidate their customer base and prescriptions business into this Main St. location. Walgreens identified this highly visible location because of its convenient access for local residents and employees of the many nearby office parks. This is a downtown "Main & Main" location that is just seconds from Woburn Common (the city green) and the city's municipal buildings. The city is a high barrier to entry market, and a close, densely populated, suburb of Boston. The property benefits from strong area demographics and outstanding traffic counts along Main St.