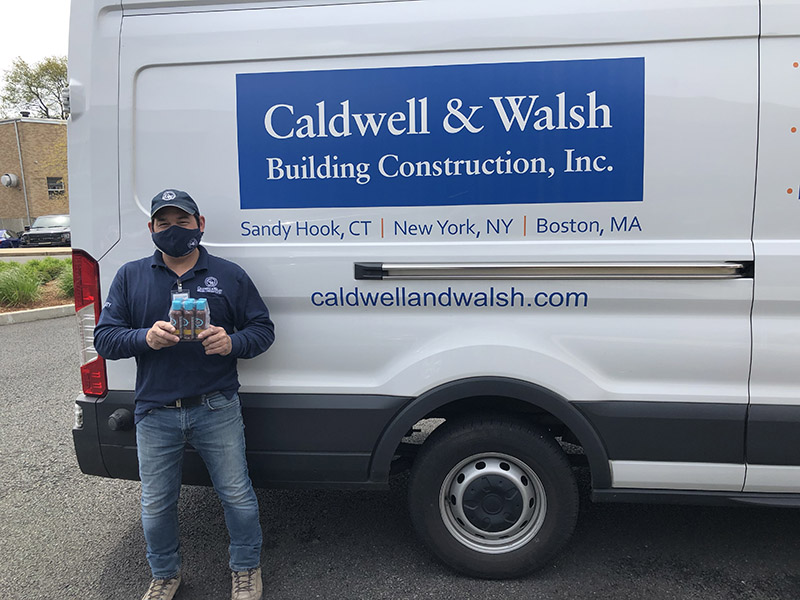 New Haven, CT Construction and beauty? An unlikely pair but two industries coming together for the greater good of the front line healthcare workers during the pandemic.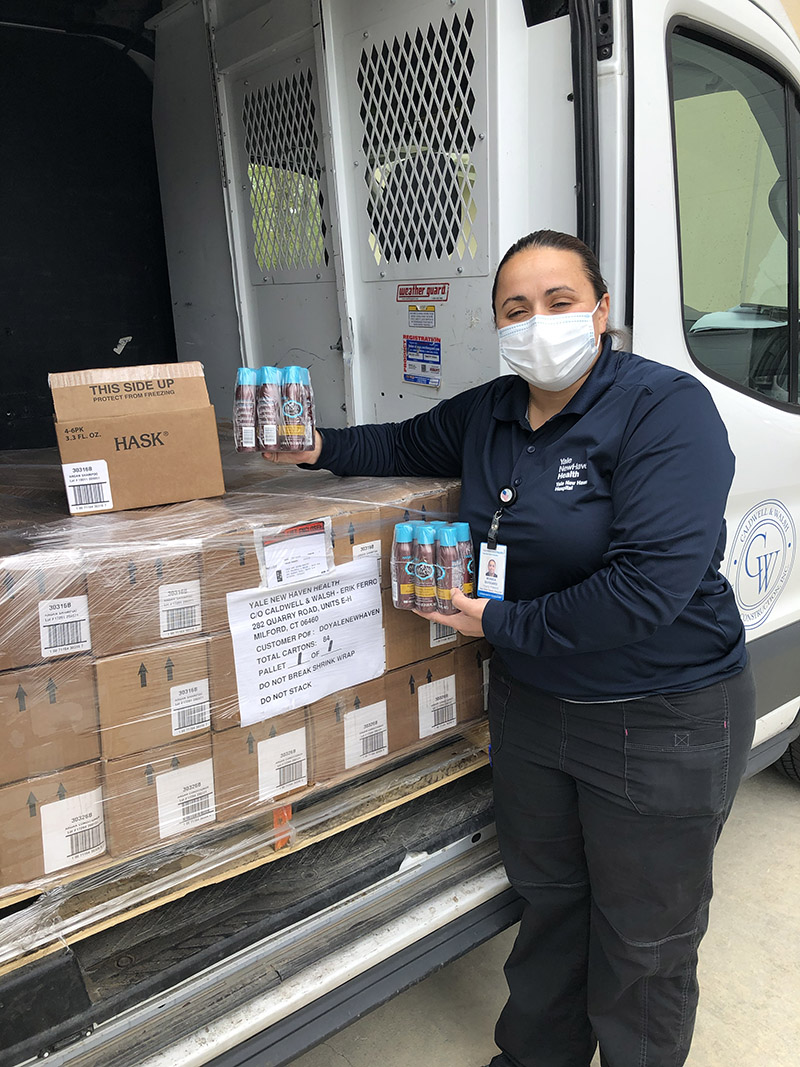 Caldwell and Walsh partnered with Inspired Beauty Brands to deliver 1,000 Hask brand shampoo and conditioners to the staff at Yale New Haven Health.
"We learned that many of the staff were working 24 hour shifts and staying in nearby dorms and hotels and something as simple as a shower was a luxury to them as a way to unwind after a trying day" said Michael Ferrone, president of Caldwell and Walsh. "Our marketing firm, ALL Media, who represents Hask and Caldwell & Walsh, put us in touch as a way to come together for the good of the workers and to get the products into their hands. Without hesitation, we said yes."
Caldwell and Walsh has been serving their clients since 1983 and continues to pivot beyond most traditional construction companies. They support their clients and partners in any way they can and during these times it includes; beauty products, supplying hand sanitizer to clients and employees, PPE for a major fire department that was running critically low, to donating negative air machines and 3M respirator masks along with replacement filters.
Construction with compassion defines Caldwell & Walsh during these unprecedented times.