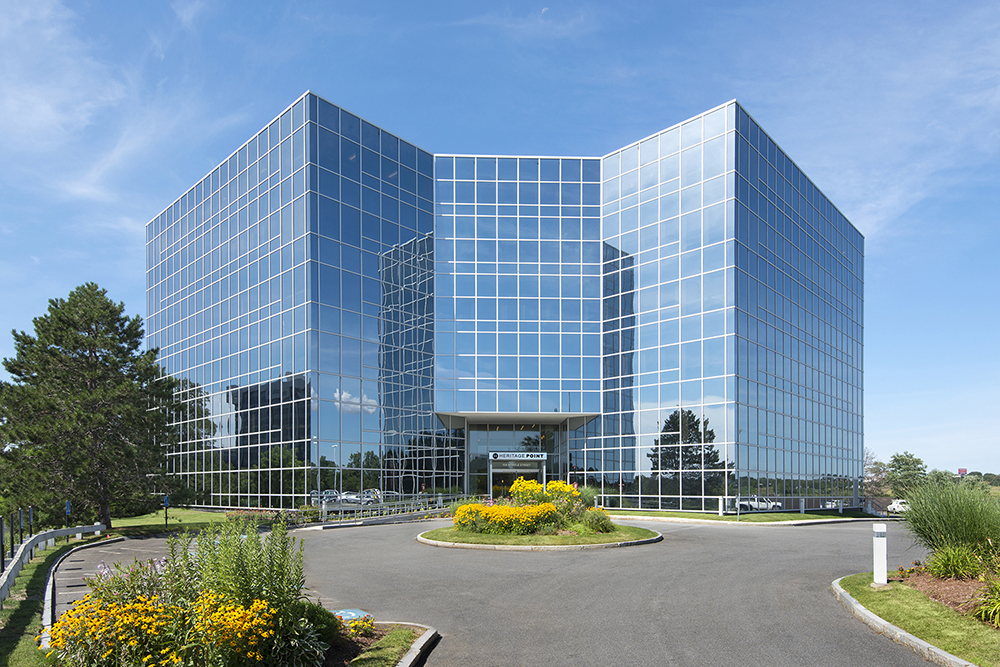 Quincy, MA Newmark Knight Frank (NKF) has completed the sale of Heritage Point to Grander Capital Partners, spearheaded by Ted Norberg, and North Colony Asset Management for $28.35 million. Led by U.S. head of capital markets Robert Griffin, vice chairman Edward Maher, executive managing director Matthew Pullen, director James Tribble and associate director Samantha Hallowell, in conjunction with NKF executive managing director Michael Frisoli and associate director Tyler McGrail, oversaw the transaction of the class A office building on behalf of Campanelli.
Campanelli has extensive development experience in the city through partner Dan DeMarco's dedication to the YMCA and the Chamber of Commerce as well as the firm's previous repositioning of both Colony Place and President's Place.
Encompassing 160,912 s/f, Heritage Point is presently 85% leased to seven tenants, six of which relocated to the property from Boston. The asset is one of three buildings within Heritage Landing, which was purchased by the joint venture of Campanelli with Trigate Capital in 2013/2014.
"Heritage Point benefits from a successful multi-million dollar strategic transformation perfectly executed by the Campanelli-Trigate partnership and highlighted by modernized common areas, updated building systems and new amenities," said Pullen. "These capital improvements have resulted in more than 100,000 s/f of leasing activity at the building in the past two years."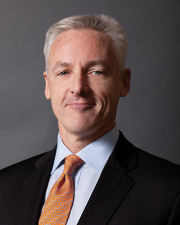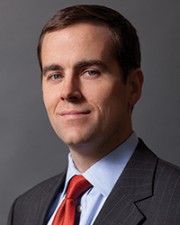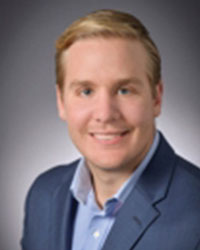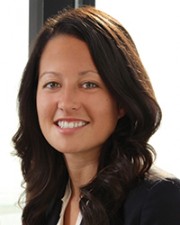 Heritage Point's on-site amenities include a fitness center, conference areas and a full-service café with an exterior deck featuring water views. The asset also benefits from a premier transit-oriented location just one-half mile from the MBTA Red Line, which offers a swift connection to Downtown Boston and Cambridge, and is close to Rte. 3A and I-93.
"Heritage Landing's dynamic location on the MBTA's Red Line paired with our vision for a best-in-class office property proved to be a winning combination, appealing to transit-oriented tenants seeking a great value," said DeMarco. "This is evidenced by the impressive percentage of tenants who relocated to Heritage Landing, including State Street Bank, ClinEdge and the Mass Teacher's Association, from Boston."
NKF arranged the sale of both Heritage One and Heritage Two on behalf of Campanelli-Trigate earlier this year. The properties, which make up the remaining two-thirds of Quincy's Heritage Landing campus, were sold to FoxRock Properties and Grander Capital Partners, respectively.
"The success of Heritage Landing is a testament to Campanelli's vertically integrated platform and ability to identify favorable market trends. We utilized our in-house team of development, construction, property management and leasing professionals to execute on a successful repositioning that many saw as a significant challenge when we first purchased the portfolio," said Steve Murphy, partner & principal of acquisitions at Campanelli.
Campanelli is now working on its latest redevelopment project, 100 Tech, a 186,000-s/f, class A office building located in Stoughton, Mass. Currently undergoing renovations, 100 Tech offers a best-in-class, work-play environment unique to the Rte. 128 South market. The redevelopment is characterized by sleek common areas, high ceilings, abundant natural light, a technologically intelligent infrastructure and a robust amenity offering that is unsurpassed in suburban Boston. 100 Tech's refreshing new design was conceived with employer recruitment and retention goals, employee satisfaction and high employee productivity in mind. The project, set for completion in November 2017, is actively being leased by the NKF team led by Frisoli and McGrail.
Established in 1947, Campanelli is a third generation, full-service commercial real estate development and acquisition company with extensive experience in the industrial, office, medical office, warehouse/distribution, retail, educational and cold storage markets. Campanelli began building homes during WWII and transitioned from residential to commercial real estate in the 1960s. The team, known for its seamless ability to work with its clients and act as the "real estate division" of a company, has developed 13 business parks in Massachusetts, over 22 million s/f across the nation and provided international development consulting and site selection services. The company's signature capabilities include land development, design and build, redevelopment and value-added acquisitions. It is Campanelli's all-encompassing and quality services that have led to its successful track record as a highly-regarded developer from site selection, feasibility analysis and local, state and federal permitting to architectural and engineering design, building construction and facilities and property management.
TriGate Capital, based in Dallas, Texas, is a market-leading real estate private equity firm focused on acquiring real estate secured debt, providing capital for asset and company recapitalizations and acquiring real estate assets where the potential to add value exists. TriGate manages three fully discretionary real estate funds, TriGate Property Partners, LP (Fund I), TriGate Property Partners II, LP (Fund II) and TriGate Property Partners III, LP (Fund III), which are the vehicles through which TriGate conducts its investment strategy. The firm is majority owned and controlled by Jay Henry, Jon Pettee and Jeff Yarckin.
Newmark Knight Frank (NKF) is one of the world's leading commercial real estate advisory firms. Together with London-based partner Knight Frank and independently-owned offices, NKF's 15,000 professionals operate from more than 400 offices in established and emerging property markets on six continents. With roots dating back to 1929, NKF's strong foundation makes it one of the most trusted names in commercial real estate. NKF's full-service platform comprises BGC's real estate services segment, offering commercial real estate tenants, landlords, investors and developers a wide range of services including leasing; capital markets services, including investment sales, debt placement, appraisal, and valuation services; commercial mortgage brokerage services; as well as corporate advisory services, consulting, project and development management, and property and corporate facilities management services.