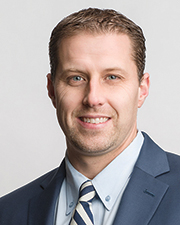 Maybe you have been considering a changing of the guard with regard to your janitorial company. Like many service industry companies, janitorial service is a highly price-competitive industry, but there is more to consider than just budget. That's why choosing a contractor with the right transition plan is paramount. Changing your janitorial contractor should not be a difficult task at all. It can be a seamless transition over just one weekend. The only thing different you should notice on Monday morning are the employee uniforms, while all operations are in full swing.
You're making a change in providers for a reason; it could be driven by price, quality, geographic, consolidation or even by relationship. All are fine but there should be many aspects and steps that your new contractor must take in order to achieve a seamless transition in services. I can reference a case study when we took over services at the South Station train concourse and office building. Here are just a few examples that made the transition a success:
• Before contract commencement, have a dialog with your new provider. Tell them where you think the weaknesses are and let them come up with the corrective action plans to address your concerns.
• As union contractors, most of the time we are transitioning services with the existing staff. In the interim your contractor should be reviewing staffing plans and coming up with strategies to impact and improve the buildings cleanliness. In some cases, staff may need to be increased or decreased. These implementations should be ready for day one.
• New contractors should be outfitting your facility with new cleaning equipment. You should not expect used or outdated equipment. This should be done prior to contract start as well as:
- cleaning and organizing storage closets (many times they are in total disarray);
- setting up equipment and chemical systems;
- proper display of material safety data and personal protective equipment data sheets and posting of state and federal regulations;
- setting up first aid kits, eye wash kits, stations, etc.
• If your new contractor has everything in place, this helps eliminate down-time and gives them more time for on-site employee training regarding new equipment, cleaning solutions and policies and procedures.
• Employee retraining, this is huge! Your new contractor should be bringing their ideas and culture for the betterment of the facility. Existing employees need and should be re-trained one-on-one with management teams. This is a skill that takes time and patience. The new contractor needs to build trust with the cleaning staff and give positive reinforcement. But, it does need to be a two-way street. The contractor has been hired to make positive changes, so both parties need to work together to achieve goal, no excuses. The service provider should be working with staff members to "buy-in" to their new way of positive change. In some cases, no change is needed in terms of re-training and rescheduling routines, where only positive support is warranted.
Preparation prior to and within the first few days of a new account for a janitorial contractor is paramount. The right contractor should take very little time away from the busy building owner, property manager or facility manager. Their time is very precious these days. It is important during proposal stages what kind of transition plans contractors have. It should be clear and concise, without "fluff" and typical talking points. New janitorial contractors should be off and running day one implementing their new culture, equipment, training, existing and new employee orientation and management. All of this "and then some" can and should happen with the right contractor without effecting; tenants, occupants, companies and building operations.
Daron Greelish is the vice president of Compass Facility Services, Georgetown, Mass.