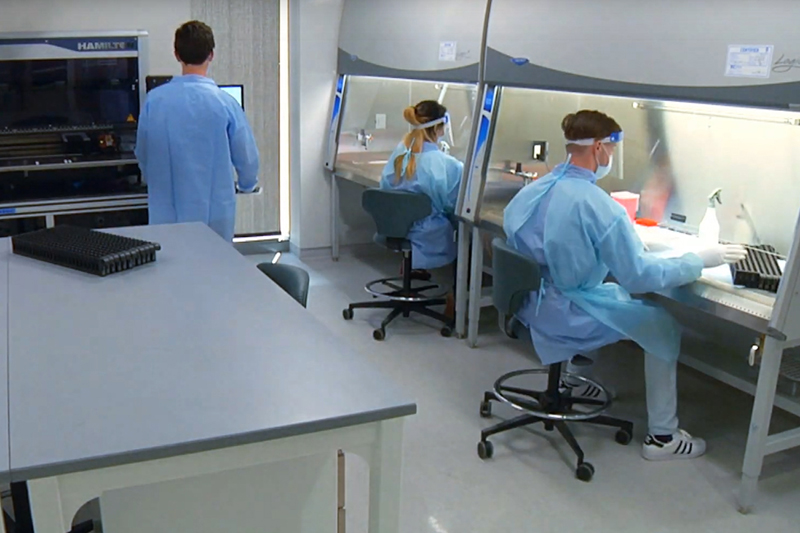 Boston, MA To enable the safe return of their students, faculty, and staff to campus this fall, Boston University needed to facilitate COVID-19 testing for all campus occupants. The high volume of testing and the need for a turnaround drove them to create an on-campus testing facility. Chapman Construction/Design was enlisted to manage the construction of this critical and time-sensitive project for the university.
BU renovated two existing spaces to create a clinical testing laboratory within the Rajen Kilachand Center for Integrated Life Sciences Engineering and a symptomatic testing space in the Agganis Arena. The clinical testing laboratory, equipped with specialized robots to accelerate testing capacity, is capable of processing up to 6,000 tests per day. This new facility allows them to receive test results in under 24 hours which can reduce the likelihood of spreading the virus.
The symptomatic testing space is a secure facility, used solely to test anyone experiencing COVID-19 symptoms. It is furnished with negative pressure exam rooms to ensure the general campus population is not exposed to the virus. Chapman was able to turn over both spaces in an extremely short one-month time frame allowing BU to jumpstart testing before the start of the school year. Since the completion of the testing facilities in July, Boston University has administered close to 450,000 tests.