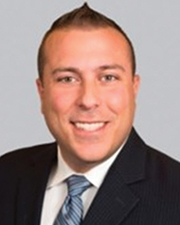 Westport, CT According to Charter Realty & Development Corp., Craig Gambardella has joined its brokerage team, and will concentrate on expanding tenant and retail owner representation in the healthcare space.
The delivery of healthcare is evolving daily, and is driven by convenience, technology, integrated care and patient outcomes. Gambardella works with medical clients throughout the tri-state area, and specializes in developing real estate strategies to support healthcare organizations looking to best serve their patients. His approach has the ultimate goal of increasing patient satisfaction rates, while also reducing operating expenses. Additionally, Gambardella represents owners looking to attract healthcare organizations to their properties.
Prior to joining Charter Realty, Gambardella worked for a healthcare startup, and was responsible for business development. He has also previously worked in business development for large real estate firms in the corporate real estate sector. Gambardella is a member of ICSC as well as the Connecticut chapter of Medical Group Management Association and the Healthcare Financial Management Association. He is currently licensed in CT, NY, FL, MA and RI and is also HIPAA compliant.