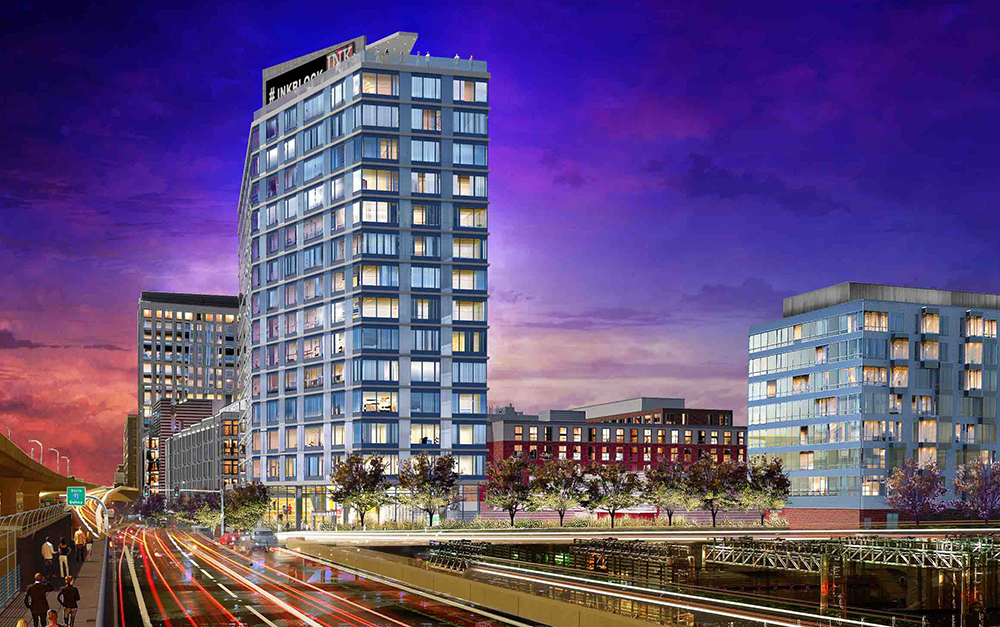 Boston, MA Citizens Commercial Banking's commercial real estate finance team provided a $53 million loan to National Development for the construction of 7INK, a 180-unit co-living residential project at the Ink Block development in the city's South End. Citizens is the sole lender.
7INK brings one of the country's newest apartment trends, co-living, to the city. Located at Ink Block, a seven-building mixed use development, the project is a 14-story building featuring fully furnished studios, one-bedroom apartments and shared suites.
As housing costs have climbed, the co-living concept has gained popularity in New York, San Francisco and Washington, D.C., with the number of U.S. co-living units projected to increase to more than 10,000 by 2021. Co-living tenants enter into individual lease agreements in exchange for fully furnished private bedrooms, shared community space and building services such as social programming, cleaning and utilities. 7INK will be owned and managed by National Development with service provided by Ollie, a New York-based national leader in co-living.
"Citizens' Commercial Real Estate bankers are trusted partners who were ready to listen to us and help make this project a reality," said Tom Alperin of National Development. "The Citizens team has deep knowledge of the commercial real estate landscape and their close attention to detail made for a seamless and timely execution."
"At Citizens, we try to think about the needs of our clients from their point of view and offer the best solutions," said Gary Magnuson, head of commercial real estate finance at Citizens Bank. "Providing construction loans is just one of the ways that Citizens delivers substantial value for our clients and our communities."