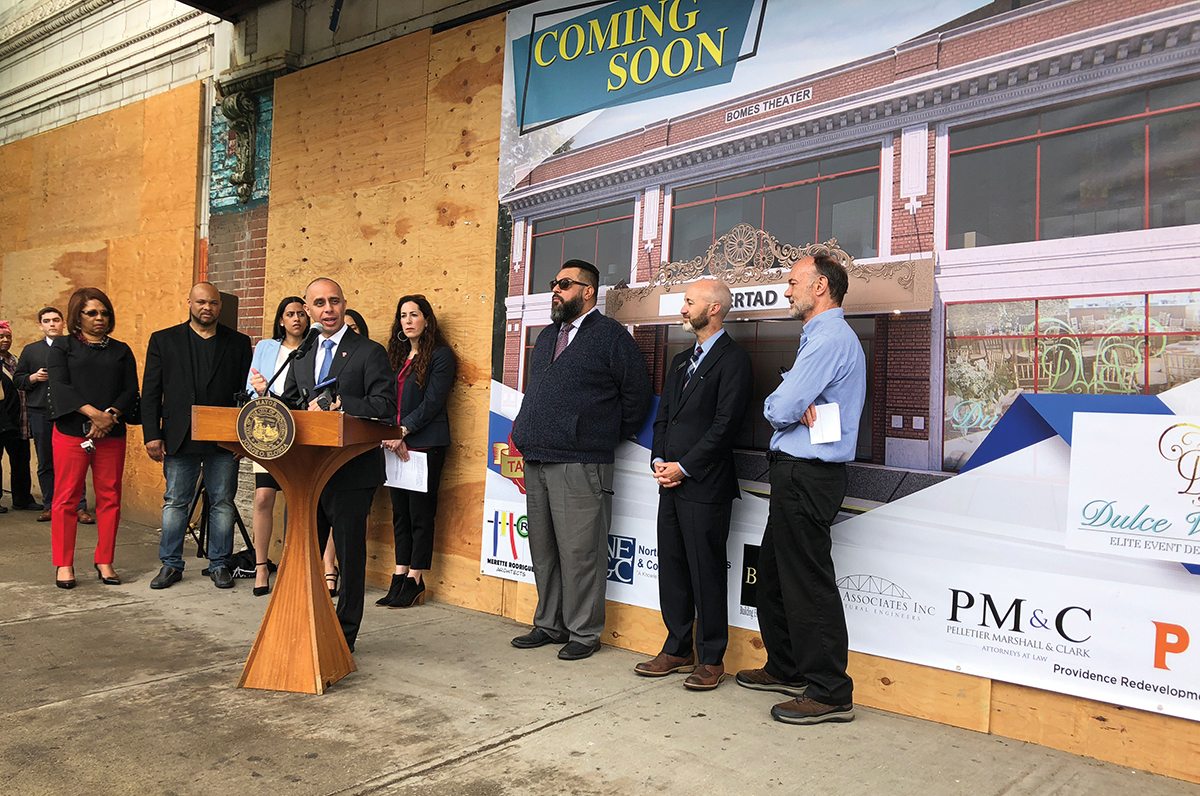 Providence, RI Mayor Jorge Elorza joined councilman Louis Aponte; Bonnie Nickerson, director of the Department of Planning and Development; Brent Runyon, executive director of the Providence Preservation Society and Clark Schoettle, executive director of the Providence Revolving Fund to announce the transfer of the historic 1921 Bomes Theatre located at 1017 Broad St. to local developer Fernando Tavares, who will oversee the complete renovation of the theatre into a mixed-use building, which will include retail, office and reception facility space.
"I'm thrilled to see this historic and important building coming back to life," said mayor Elorza. "When we're working together, we can make great progress and this is yet another example of that."
The Bomes Theatre was acquired by the Providence Redevelopment Agency (PRA) in 2004 as part of the Ward 9 Redevelopment Plan. The PRA will transfer the property to Tavares, LLC in exchange for his investment of $2.2 million to completely renovate the theatre, which will include restoration of the original exterior, rehabilitation of the theatre space into a reception facility and the creation of two new retail units and commercial office space on the second floor.
Finding a use for the Bomes Theatre has been a top priority of the city, the Providence Preservation Society, the Providence Revolving Fund and other community organizations for nearly a decade.
Last year, the PRA worked with Northeast Engineers and Consultants to investigate the condition of the building and analyze different options and associated construction costs for the rehabilitation of the theatre.
Work is expected to be completed by the end of this year.