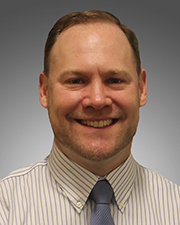 Bridgewater, MA Callahan Construction Managers has hired John Cloutier as a project executive. Cloutier will be responsible for the quality and integrity of the construction management process from the identification of an opportunity through the closeout of the project as well as the management of the project teams.
Prior to joining Callahan, Cloutier served as the national purchasing manager and was a project executive and project manager for Shawmut Design and Construction during his 14 years in their retail, hospitality and gaming sectors.
Prior to Shawmut, he worked as a project manager or project engineer for several commercial and government corporations within the United States and abroad including U.S. Naval facilities in Japan, Iceland, Norfolk, Yorktown, and Philadelphia as well as working on the Virginia Class submarine program.
"I am very excited to be joining Callahan Construction Managers," said John. "The family culture of the company is evident from management, to the office, to field teams. Callahan employees share a constructive sense of purpose and commitment to each other, their projects, and their clients. I am looking forward to adding my experience and helping the company grow."
John earned a degree in civil engineering from Union College in Schenectady, NY and has over 22 years of industry experience.