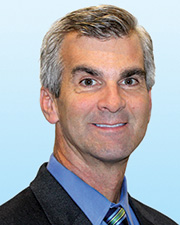 Boston, MA Colliers Project Leaders | USA has hired industry veteran Joseph Naughton, AIA, LEED AP, MCPPO as managing director based in the firm's city office. Naughton will assume a pivotal leadership position focused on growing the Colliers Project Leaders footprint in the region.
Naughton has 30 years of experience in design and construction, with expertise in project and construction management, architecture and urban and regional planning.
His projects for major construction and project management firms have included high-rise buildings, urban renewal, mixed-use developments, residential and commercial buildings, educational and healthcare facilities, hotels, laboratories and medical research facilities, community centers, parking garages and renewable energy projects. He earned his B.S. in Architecture from the University of Notre Dame and his M.Arch. in Urban Design from Harvard University.
"Joe is a great individual who brings to Colliers incredible experience and leadership abilities that we fully expect will help us continue our strong growth," said Jon Winikur, executive managing director of Colliers Project Leaders USA. "Joe's commitment to service excellence and internal staff development are a great cultural fit for our organization and we are all excited to have him in a key leadership role."
"I am excited to assume the leadership responsibilities for the Colliers Project Leaders operations throughout Massachusetts and work with a very impressive team and clients," said Naughton. "The Project Leaders service offers owners an unrivaled breadth of project expertise and I look forward to continuing to grow the firm."