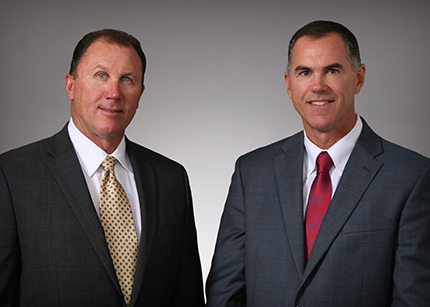 Bridgewater, MA Callahan Construction Managers (Callahan) is a full-service construction management company that has been serving local, regional, and national clients for more than 65 years. Callahan is active throughout New England and has recently expanded into New York to serve the tri-state area, opening a new office in White Plains, N.Y. This new location is Callahan's second office, as the company is headquartered in Bridgewater, Mass.
The original family business was established in 1954 by Jack and Marie Callahan. Since then, the company has expanded into an award-winning and trusted brand in the construction industry. More than 20 family members have been part of the business since its inception, including Callahan's current president, Patrick Callahan.
"My father started Callahan with a commitment to excellence and integrity. Every day we aim to uphold these values," said Patrick Callahan, president of Callahan. "As a family-owned business, we aim to treat every client, subcontractor, and employee like family."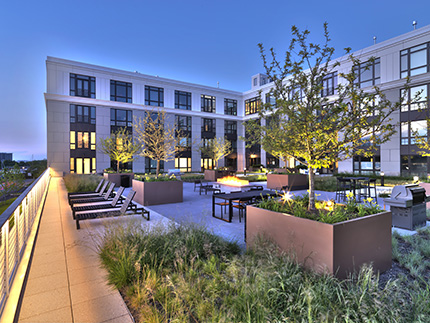 Callahan has woven its family culture into every aspect of the business, from building deep relationships with its customers, to supporting the professional growth of its employees. The company is also involved in a variety of philanthropic endeavors, aiming to give back to the communities where they work. Callahan maintains relationships with South Shore Habitat for Humanity, Rosie's Place, and the Italian Home for Children among many others, and employees are encouraged to volunteer time and resources to provide for the community. Callahan's corporate responsibility efforts are one of the reasons the company was named a "Top Place to Work" by the Boston Globe in 2018.
"We are so grateful for Callahan's, support," said Evelyn Nelson, former vice president of development for South Shore Habitat for Humanity. "Their employee engagement and financial commitment to our program are just what we need to achieve our mission of providing more affordable housing to families. Since 1986 we have built 58 homes, but we need to build more. Together, with Callahan Construction Managers, we can do just that."
As a full-service construction management firm, Callahan offers a wide range of enhanced preconstruction and construction management services. Callahan's portfolio spans a diverse array of market sectors including multi-family residential, senior and affordable housing, hospitality, life sciences, corporate office, educational and retail. Many of Callahan's projects incorporate resiliency, environmental sustainability and achieve LEED & Passive House designation.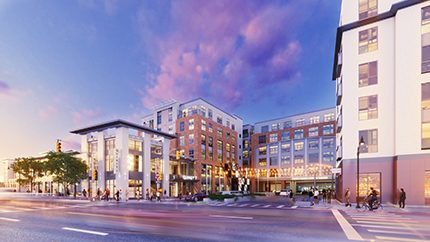 In 2019, Callahan executed on a number of significant projects, including Brio, a multifamily apartment property located along the water at Hingham Shipyard in Massachusetts; 78 Fountain St., a mixed-use multifamily development in Providence, on a tight city lot; Jared Coffin House, a historic hotel on Nantucket; J Malden Center, a revitalization of downtown Malden, Mass. with retail, residential and office components; and The Abby a new, dynamic mixed-use 610 unit apartment community that celebrates and honors the area's rich history, located at the MBTA North Quincy Station.
Most recently, Callahan won the Merit Award from the Massachusetts Chapter of Associated Builders at the 27th annual Excellence in Construction Awards for their outstanding work on AVA North Point, a multifamily apartment project in Cambridge, Mass. The Merit Award recognizes the overall excellence in project execution, craftsmanship, safety, innovative elements and challenges, and client satisfaction.
"We are proud to recognize the outstanding work of our member contractors through the ABC Excellence in Construction Awards. The winning contractors maintained a constant focus on meeting their clients' needs and set a high bar for craftsmanship, quality and safety," said ABC MA president Greg Beeman.
Callahan was ranked the 10th largest family-owned business, 11th largest general contractor, and 35th largest private company in Massachusetts, and was nationally ranked #275 on ENR's 2019 Top 400 Contractors list.
As Callahan wraps up 2019, they are looking forward to continued growth in 2020 with more than 40 projects underway across the New England and tri-state regions.