Holliston, MA For Wayne J. Griffin Electric, Inc. (Griffin Electric), a leading electrical subcontractor throughout New England and the Southeast for more than 40 years, it has been a busy and exciting 2019. The company recently hosted several events and celebrated some important achievements along the way.
Griffin Electric capped off the end of the school year for its in-house Apprenticeship Training Program with the 17th annual Apprentice Competition, held at its corporate headquarters in Holliston, Mass. and at each of its regional offices in Pelham, Al., Duluth, Ga., Charlotte, and Durham, N.C. The state and federally recognized program consists of 600 hours of classroom instruction, plus 8,000 hours of on-the-job learning which encompass all aspects of electrical theory and application.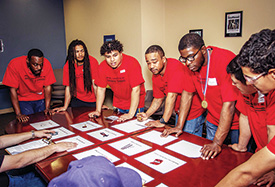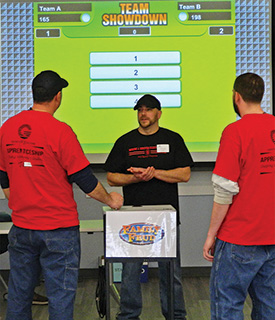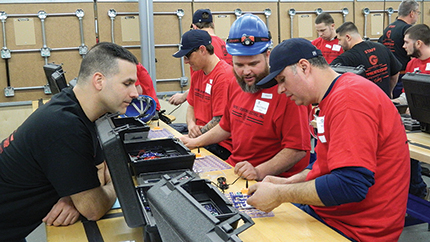 The Apprentice Competition not only tests skills, but builds camaraderie among students, and celebrates the hard work that apprentices, instructors and coordinators dedicate to the program throughout the year. For all who contribute to making the program successful, the day offers a great way to celebrate achievement and unwind from the demands of the school year.
This year, more than 300 apprentices were divided into teams and competed at various events, designed to test knowledge, problem-solving skills and build teamwork.
Events included pipe bending, 3-way/4-way switches and snap circuits, while Jeopardy, The Price is Right, Family Feud, Break the Code and Know Your Safety quizzed students' knowledge of the electrical trade, tools and Wayne J. Griffin company trivia. The casino station required the practice of teamwork amongst apprentices, and racecar rally tested their problem solving skills. Lighting control vendors were also on-hand in each region to offer demonstrations for students, while a host of dignitaries attended as guests of the company. Top-scoring teams were recognized with awards and everyone in attendance enjoyed a barbecue lunch.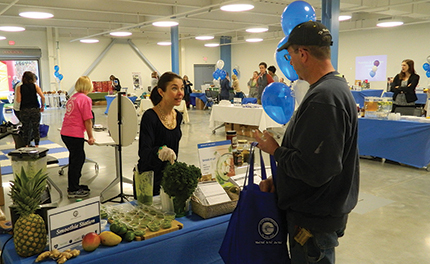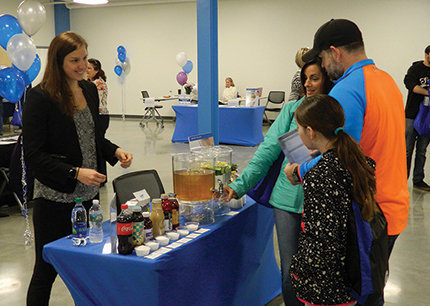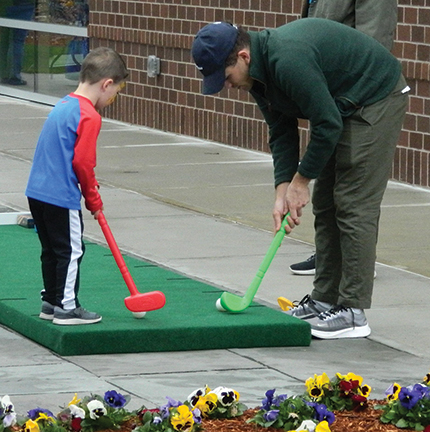 A few short weeks after a successful Apprentice Competition, Griffin Electric hosted a Health and Wellness Fair for employees and their families at its headquarters, featuring informational vendor stations, raffles & giveaways, food and ice cream trucks, and even an area dedicated to fun activities for children. The event offered cholesterol/blood pressure screenings, cooking demonstrations, therapeutic seated chair massages, as well as consultations with nutritionists, employee benefit representatives, financial wellness resources, and a personal trainer. Inside the "Kids Zone," children were treated to arts & crafts, face painting, a magic show, and photo booth. The kids also enjoyed a bouncy house, rock climbing wall, putting green, and the opportunity to explore and learn about local fire and police vehicles, which were on-site for the event. The company understands the importance of fostering a positive and healthy work environment and provides strong support to help employees achieve an ideal work/life balance throughout the year.
In other good news for the Griffin Electric team, the company recently earned a 0.66 Workers' Compensation Experience Modification Factor (EMR). Employees are the company's most valuable asset, and nothing is more important than implementing quality and safety standards that protect them. The company is proud of the contribution team members across each job site have made to upholding skilled craftmanship, best practices and effective safety standards.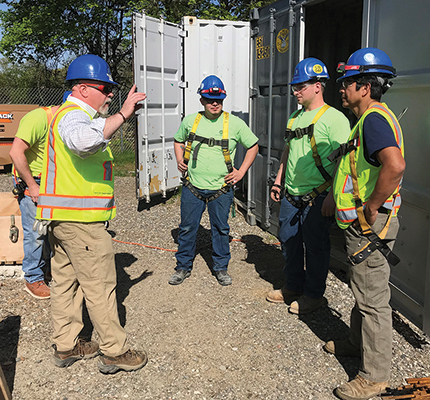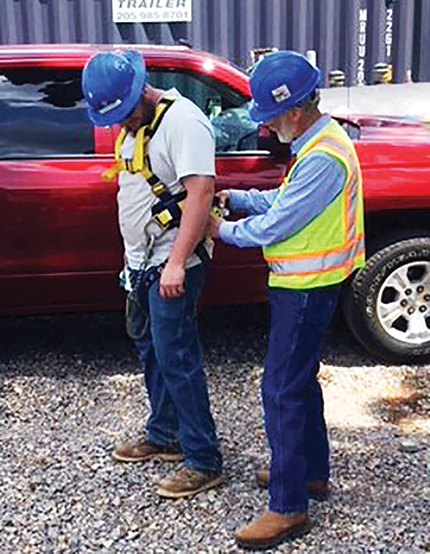 Spring marked the end of the first year of classes for the inaugural group of Griffin employees enrolled in the Associate of Applied Science in Engineering Technology degree program through Wentworth Institute of Technology. Students wrapped up the semester in May, with nine participants being named to the spring 2019 Dean's List!
Griffin Electric is proud to have partnered with Wentworth to offer its employees the opportunity to further their education. If accepted to the program, graduates of Griffin's comprehensive Apprenticeship Training Program who have achieved their electrical or low voltage license can leverage their classroom instruction and on-the-job field experience to earn nearly half of the required credits needed for the degree, while remaining credits can be achieved in three years or less. While initially only open to graduates of the company's Apprenticeship Training Program who have achieved their electrical license, Griffin is excited to have expanded to include all telecom employees for the upcoming school year. The company also covers up to 70% of tuition costs to ease the financial burden for those interested in participating.
Even after such an eventful past few months, there is still much to look forward to for the Griffin Electric team. With another Apprenticeship and Wentworth school year just around the corner, as well as a variety of electrical projects that will continue to take shape throughout New England and the Southeast, the future looks bright at Griffin. At the center of the company's approach to growth and success has always been a dedication to ensuring its team members have every opportunity to live up to the motto: "Work with the Best. Be the Best."